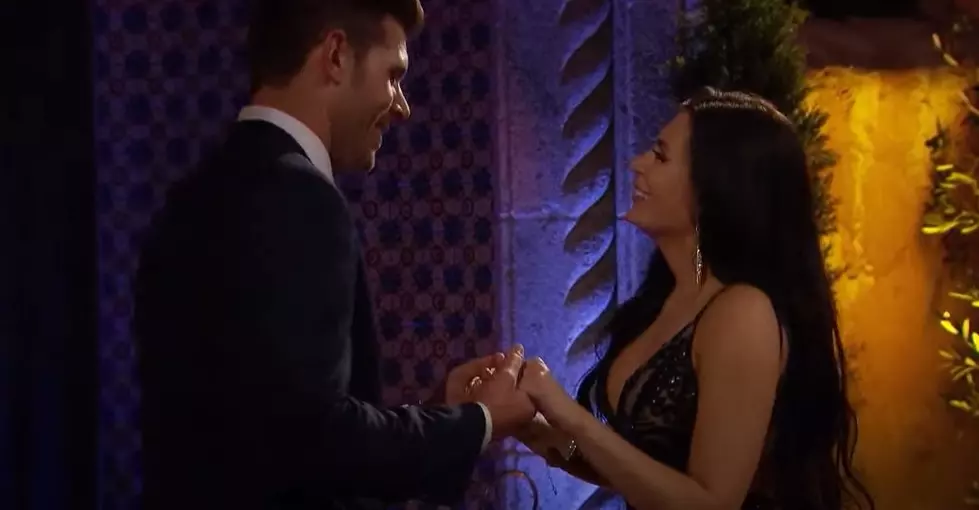 North Dakota Woman On The Bachelor Speaks Out For First Time
YouTube Screenshot/Bachelor Nation on ABC
Madison Johnson from Fargo, North Dakota was the first official woman from North Dakota to ever appear on perhaps the most famous and popular reality dating show, "The Bachelor."
Her time on the show was cut extremely short. 
She was asked to leave before the first rose ceremony even took place back this January.  It appeared Madison had a meltdown  You can see the video and read more about that here.
Now, for the first time since her time on the show, Madison Johnson has given her first official interview.  What she had to say, to be honest, blew me away.
First off, did you know she received death threats after her time on the show?  How sad, sick, and twisted is that?  She said the show did not tell her whole story and in typical TV fashion didn't portray her accurately.
Despite all of that, Madison said she doesn't regret her experience on the show.  She loved telling people where she was from.  "Everybody is from Miami or New York and I'm from Fargo."
Madison has come a long way in her life.  She told a story on social media about how she had to raise her two siblings because of her parent's substance abuse problems.
Fast forward to today and she is running her own marketing company in Fargo. 
Madison went on to say if she would've ended up with Zach Shallcross, she still would've kept her home in Fargo and she would've bought another home where Zach lives.  She loves her roots.
Will Madison Johnson end up returning to reality TV? 
When asked this question she simply said, "I don't know, we'll see."  It may happen sooner than you think, as this season's episode of "The Bachelor Tells All" will air next week.  There's a good chance you'll see Madison on that show.  You betcha, oof da.
You can see Madison's full interview with WDAY TV here.
Movies That Mention North Dakota
LOOK: 50 songs you won't believe are turning 50 this year