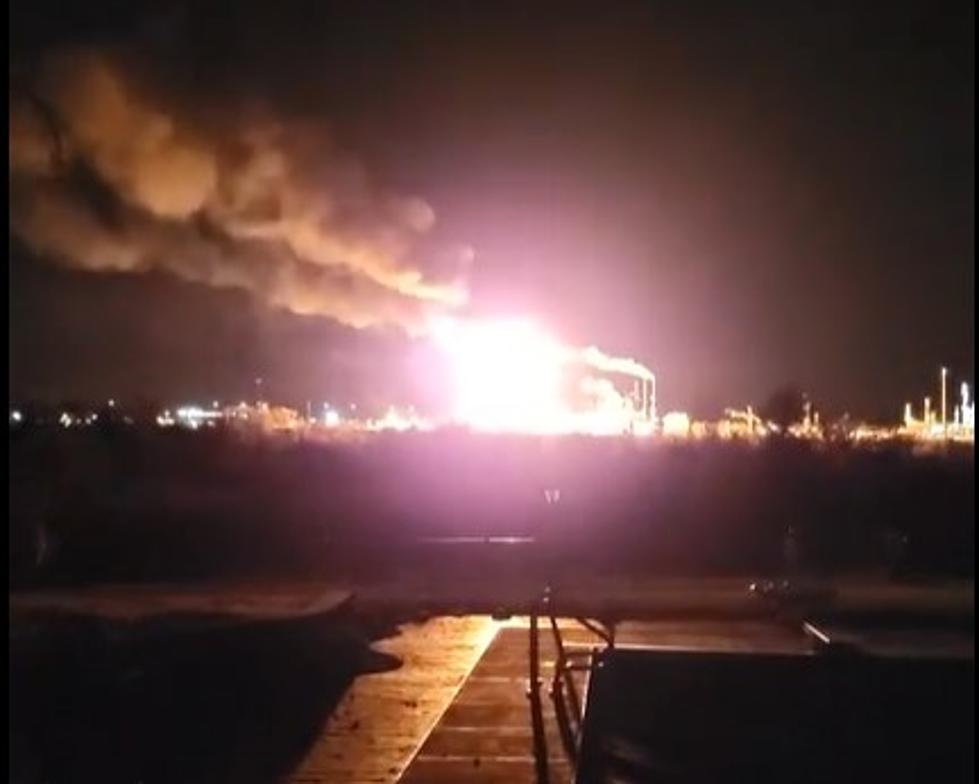 What Happened Sunday Night At The Mandan Refinery?
P.j.Reedy Facebook
Did you hear about this last Sunday night here in Mandan?
Did you happen to notice that the skies were extra bright over parts of Mandan last Sunday night? Especially if you were driving near the Mandan Refinery. There was an issue that came up that riled up some flaring into the skies that still has people talking about it. Many people were concerned that the unordinary extra flares may have caused some dangerous fumes to breathe in.
Sunday's fumes appeared to many people to be way more aggressive than normal
According to the Bismarck Tribune  Jim Semerad, director of the North Dakota Department of Environmental Quality's Division of Air Quality had this to say "The refinery appeared to have lost its cooling water from the Missouri River, possibly due to an electrical issue or a problem with a pump, The facility's flares burned off-gases as refinery units shut down" The result was labeled a "brief operational upset" a Marathon Petroleum spokesperson told the Bismarck Tribune.
Some people in the Bismarck and Mandan area even posted videos of the high fumes
There was obvious concern on social media last Sunday night and into Monday afternoon. Several people of a local Facebook group page posted videos of the "enraged flares" - Check out this video from P.j. Reedy Facebook
The Bismarck Tribune reported that the Marathon Petroleum spokesperson also added "No one was injured, and the flares did not spark any fires"  It was also mentioned Marathon notified state officials of what happened immediately. The flares were so high and bright that people reported seeing them out as far as SE of Lincoln.
25 Ridiculous Myths About North Dakotans
The Worst North Dakota Cities To Live In For 2021
---