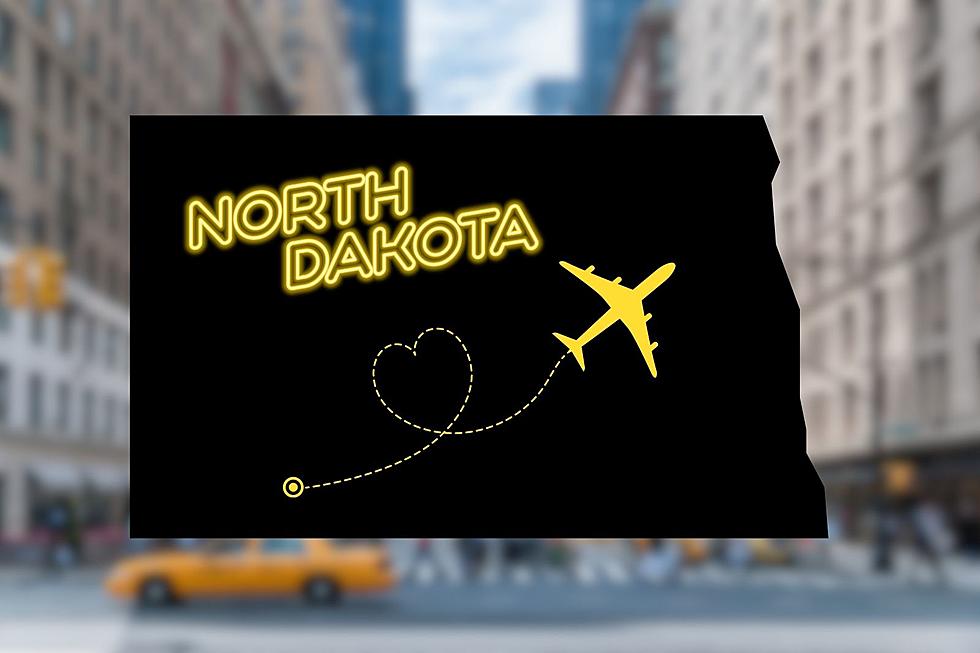 North Dakota's Top 5 U.S. Vacation Spots
Canva
A company called Family Destinations Guide looked at Google search data to find out which U.S. vacation spots are North Dakota's favorites.
Top Vacation Spots Overall
Not only did they do this for North Dakota, but they did this for other states too, and with that, found the most popular U.S. vacation spots in the country.
If you're wondering, the most popular vacation spot in the country is Vegas, baby. Yes, Las Vegas is not only the most popular vacation spot in the country, but it's one of the most well-known and visited worldwide.
The singers, dancers, shopping, and gambling are all hard things to top.
New York City is the second most popular vacation spot nationwide. The beautiful skyline, Broadway shows, and shopping galore...it's hard not to see why people love visiting NY.
Finally, a beach! In third place is Miami, Florida. Cue that old Will Smith Song.
North Dakota's Top Vacation Spot
You might think that with it being so cold in North Dakota all the time, the first place people would want to escape to is somewhere tropical and warm; that doesn't seem to be the case here.
North Dakota's number one vacation spot is Minnesota. Minnesota is our neighboring state, so I'm sure it's no surprise to you that this is the top place people go to get away.
Minnesota doesn't have warm weather, but it does have a buzzing city, and is just a day trip away. This is where many North Dakotans go for a quick weekend trip.
Sin City (Vegas) came in second place in North Dakota, followed by Nashville. North Dakotans love country music, so that checks out.
Number four on the list of North Dakota's top U.S. vacation spots is Denver. Skiing, snowboarding, hiking, mountains... what's not to love?
The 5th most-popular U.S. vacation spot North Dakotans love to frequent is Chicago. I found this one surprising. It must be The Bean. People love The Bean.

No, not that bean, this one:
That's all!
Have you been to all five of these places? Where are you planning to take your next vacation? Send us a message in our app.
---
Remembering Fargo's F5 Tornado
Storm and destruction photos.
UND's Most Famous & Notable Grads
Here are some individuals who graduated from the University of North Dakota and went on to do some pretty impressive things.