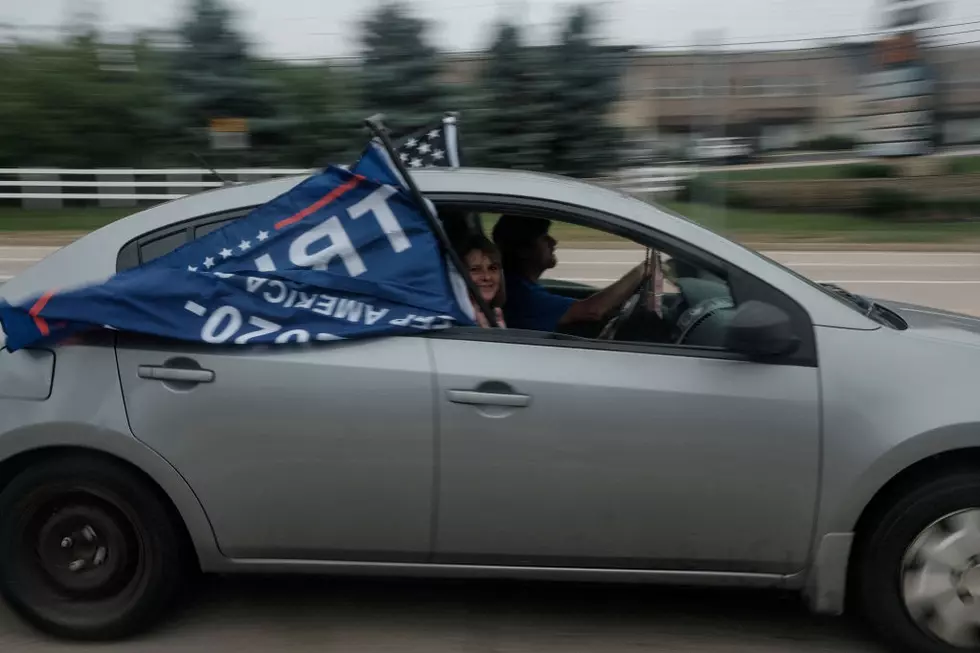 ND VS Minnesota Classic Cruis'in For Trump Parade 2020
Matthew Hatcher Getty Images
There will be a Classic Car Cruise/Parade in support of President Trump this Sunday, September 27th.  "This started out as a "Classic Car" parade but has turned into something so much more," according to a phone interview with Lisa Gjerde, who is one of the events organizers.  ALL vehicles are welcome.  Classic or not and hundreds of area motorcycles will be a part of this event as well.
If you would like to be a part of this event, you are asked to be at your closest exit (East Bound) to I 94 at 12 noon on Sunday, September 27th.  Then be sure to turn all your radios to US 103-3 as well play the National Anthem at 12 noon and give you another half hour of parotic music to send you off with.  You may then cruise as long as you want, or go all the way to the Fargodome parking lot.  They would like people to plan to be at Fargodome Parking lot around 3 pm.  A rally is planned for President Trump, and the Trump administration is sending a special speaker to Fargo for the event.
One of the event organizers Lisa Gjerde said she hopes to fill the I-94 lanes across our states with miles and miles of classic vehicles and Trump signs.  Again, you don't have to have a classic vehicle to participate.  Cars, Trucks & Motorcycles are all welcome.
There will be constant updates on the "Memory Lane Auto Restoration LLC" facebook page.  You can also reach out to Lisa Gjerde at 701-663-3134.
---
The Top 10 Mispronounced City Names in North Dakota