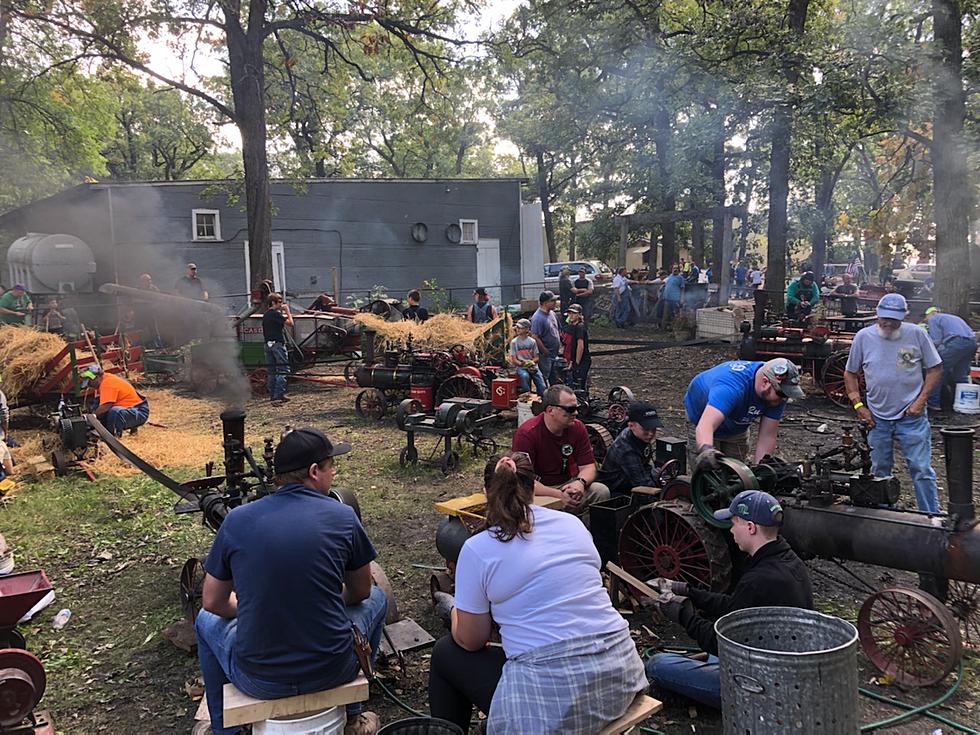 WMSTR B-Fish
Did you know that there's a hidden gem not to far from Fargo, ND. They have a steam threshing show that is really cool to see. They have the following there: two steam engine trains, old track inspection cars, steam shovels, steam powered carosel, saw mills, little steam powered train, stanley steamer, miniature steam powered tractors and there is so much more.
The event happens every labor day weekend and it truly is something that everyone should see. They have a little something there for everyone. I've been to the Western Minnesota Steam Threshers Reunion in Rollag, MN event three or four times. It's really cool and something everyone should see at least once. They also have: square dancing, homemade tractors, an old gas station, round house & turn table, blacksmith area, waterwheel, clock tower, they have a horse area where the horses generate the power for whatever piece of machinery they are using, and they also combine fields with the horses, and they have a lot of old engines.
I really enjoy going and this year I took a friend of mine, my girlfriend and her friend and it was all of their first times. They all said that they were amazed at all the stuff that they had and how cool it was. They all said that they'd love to go again. WMSTR is really hard to see everything in one day. There is a lot more to see there than I mentioned and I hope everyone gets a chance to make it to Rollag, MN at least one time to see it all.
7 Weirdest Street Names In Bismarck