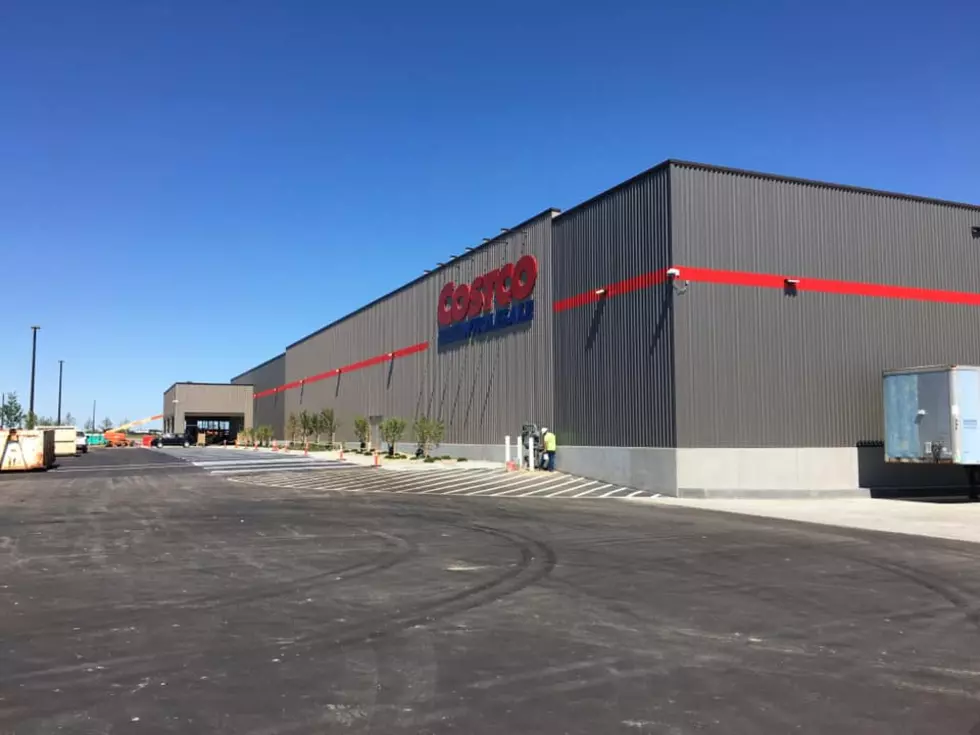 A Look Inside The New Bismarck Costco! (PHOTOS)
Rick Rider
I had the privilege of getting a first hand look of the new Costco in North Bismarck.  The store will open to the public on August 25th at 8 am.  Normal store hours will be 10 am to 8:30 pm weekdays,  9:15 am to 6 pm on Saturdays and Sunday's 10 am to 6 pm.  Costco will also have a Sr. hour TFN for people over 60, 9 am to 10 am during the week.
Costco has hired 200 employees currently.  170 of them are from the Bismarck Mandan area, which is a nice little economic shot in the arm for our community.  A Costco membership for a year will cost you $60 dollars for a basic, or you can buy an executive membership for $120.  The executive membership will get you 2% back on all purchases.  It also has other rewards and incentives like being able to purchase discounted travel packages.  Each membership gets you two cards.  Now, anybody is welcome to check out the store, but you must have a membership to purchase items.
The store is currently busy stocking their shelves with products for the big grand opening.  There's really not much you won't find at our Bismarck Costco.  And, if they don't have it in stock, you can probably buy it online.  Did you know you can even buy a casket at Costco?  You can even buy a car.  Yep, they've got just about everything.
Costco is very family orientated, but is great for businesses as well.  They'll have over 4,000 items in their warehouse.  Costco has fewer brands, but that's what really keeps the prices down.  For example, you're not going to find 10 different brands of BBQ sauces, you'll more than likely find two or three.  You'll find products in bulk packages and in a sensible large 2 pack perfect for families.
So what are some of the departments you'll find at Costco?  Clothing with big names like Under Armor, Columbia and Patagonia and at significantly cheaper prices than you'll find anywhere else.  There's electronics with tons of TV's, Apple products, watches and more, health and beauty, furniture, a privately owned pharmacy, optical department, bakery, deli, meat department, liquor department with a lot of fine wines, office supplies, household items, seasonal items, outdoor living, some sporting goods, high end jewelry, appliances, gas station, tire department and so much more!
Costco also has their very own private brand called "Kirkland Signature."  Not only will you save money with this brand, but you'll find it's as good or better than the national brand according to their managers.
Safe to say, that Costco will be a big hit in Bismarck.
---
My Favorite Restaurants In North Dakota