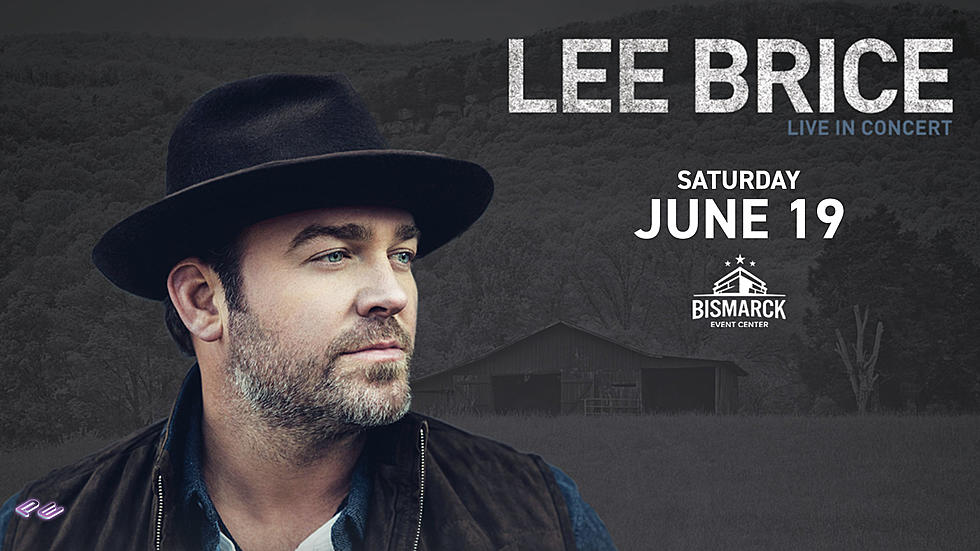 US 103-3 Welcomes Lee Brice To Bismarck Event Center!
Pepper Entertainment
Well, we told you we had a MAJOR concert announcement for the Bismarck Mandan area!  As heard on the Breakfast with Bakken Morning show on US 103-3, Lee Brice is coming to Bismarck.  The entire city was buzzing this past weekend in anticipation of the concert coming to town.  Here's some of our listeners guesses on our Facebook page.
As you can see by the one hundred plus comments, our listeners are very excited to be able to go to concerts again.
Tickets for Lee Brice will go on sale this Friday, April 23rd at 10 am.  Tickets available at the Bismarck Event Center Box Office (open limited hours this week, 10am-2pm) or at etix.com.
We also have a very special pre-sale for US 103-3 listeners ONLY on Thursday, April 22nd from 10 am to 10 pm.  The PASSWORD is RUMOR.  We'll have the link to purchase tickets for you soon on this page.
You can also to listen to "Beat The Box Office" and win em' before you can buy em' to see Lee Brice all this week on US 103-3!  We are your COUNTRY CONCERT LEADER!
Lee Brice has release 5 albums over the course of his career and released 17 singles.  5 of those hit records have gone to number one of the Billboard Country Chart.  Those include, "A Woman Like You", "Hard to Love", "I Drive Your Truck", "I Don't Dance", "Rumor", "I Hope You're Happy Now" and "One of Them Girls".
Remember to keep listening to win your tickets on US 103-3!
---
LOOK: Stunning animal photos from around the world
From grazing Tibetan antelope to migrating monarch butterflies, these 50 photos of wildlife around the world capture the staggering grace of the animal kingdom. The forthcoming gallery runs sequentially from air to land to water, and focuses on birds, land mammals, aquatic life, and insects as they work in pairs or groups, or sometimes all on their own.