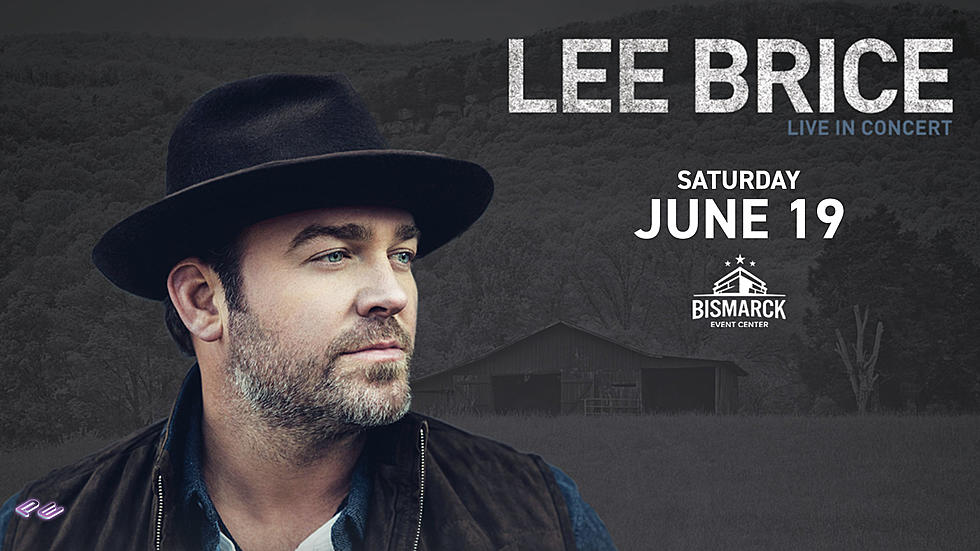 Summer's Hot Ticket! Here's What You Can Win This Week
Pepper Entertainment
US 103-3 is Summer's Hot Ticket!  We're giving away over $20K in ticket giveaways to concerts and other big events all summer long.  Don't ask how we pulled this off, but I bet it has something to do with an illegal meeting in a dark Mandan alley.  This week you can score tickets to see the legendary Dwight Yoakam at Four Bears Casino on this Saturday, June 19th.  If Classic Country isn't your thing, beginning Wednesday, June 16th, US 103-3 has your tickets to Lee Brice on the same night, Saturday, June 19th at Bismarck Event Center.
The Lee Brice show will take place in the Exhibit Hall door entrance E42.  Alcohol will be sold at this show.  This concert has a late start, 9 pm due to the Professional Bull Riders taking place earlier in the night at Bismarck Event Center.  There will be no opener for this concert.  I know I had hoped Carly Pearce was opening for the show.  Rumors were circulating, considering Lee Brice and Carly Pearce have a number one single together, "I Hope You're Happy Now".  However, not happening.
Lee Brice has released 5 albums over the course of his career and released 17 singles.  5 of those hit records have gone to number one of the Billboard Country Chart.  Those include, "A Woman Like You", "Hard to Love", "I Drive Your Truck", "I Don't Dance", "Rumor", "I Hope You're Happy Now" and "One of Them Girls".
Just keep it on your Country Concert Leader to win.  It's that simple, just listen.  Nobody has more local winners than US 103-3.  NOBODY!
---
READ ON: See the States Where People Live the Longest
Read on to learn the average life expectancy in each state.
---
Risque' Town Names In NoDak & Minnesota