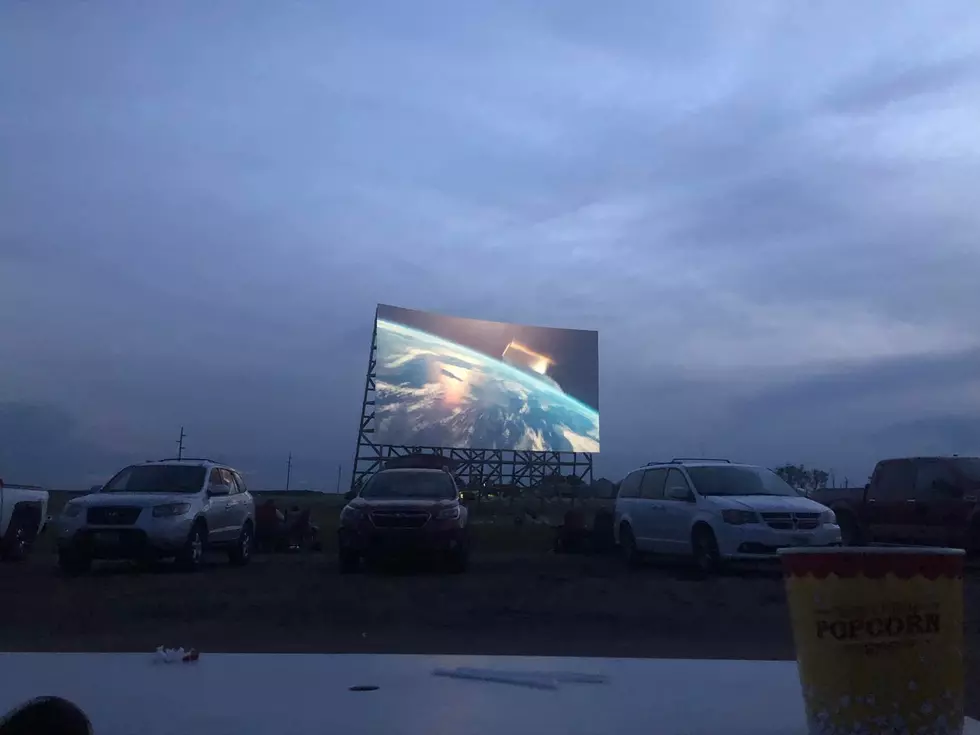 The 2 Closest Drive-In Movie Theaters To BisMan Are Worth A Look
Rick Rider
Drive-In movie theaters are about as rare as landlines these days.
As rare as a payphone (I can't remember the last time I've seen one).  Rare as a telephone answering machine (remember those?).  Surprisingly you can still buy a telephone answering machine.  See here.
I have fond memories of going to the drive-in movie theater in my hometown of Grand Forks, North Dakota when I was very young.
It's long been torn down and a health clinic now stands in its place.  There's something about sitting on a lawn chair or on the tailgate of a pickup truck and watching a movie while the stars twinkle.
If you're still longing for an experience like this, these are your two closest options.
The first is the Pheasant Drive-In movie theater in Mobridge, South Dakota.  It's about 110 miles from Bismarck and a two-hour drive.
This theater is on the banks of Lake Oahe and has a beautiful backdrop.  According to their Facebook Page, the sound is available with speakers or on the radio.  The drive-in was built all the way back in 1960 in its current location.  The Pheasant Drive-In is open Friday-Monday thru September and offers concessions.
The other closest drive-in movie theater to Bismarck Mandan is the SkyVu Drive-In which is just east of Warren, Minnesota.  Warren is about 25 miles from Grand Forks, North Dakota.  A little-known fun fact, yours truly is the opening voice before each movie at the SkyVu greeting the customers and introducing the movie (I wish I was getting a percentage of the profit).  The SkyVu bills itself as the only outdoor movie theater within 200 miles of the Red River Valley of Minnesota and North Dakota.  It's about a 4-hour drive from Bismarck.
So, if you are feeling nostalgic and you want to catch a flick in a car, you still have two fine options.  Soak up the summer, it fades fast.
---
8 Snakes You Could Encounter In North Dakota
LOOK: These Are the 50 biggest retailers in America