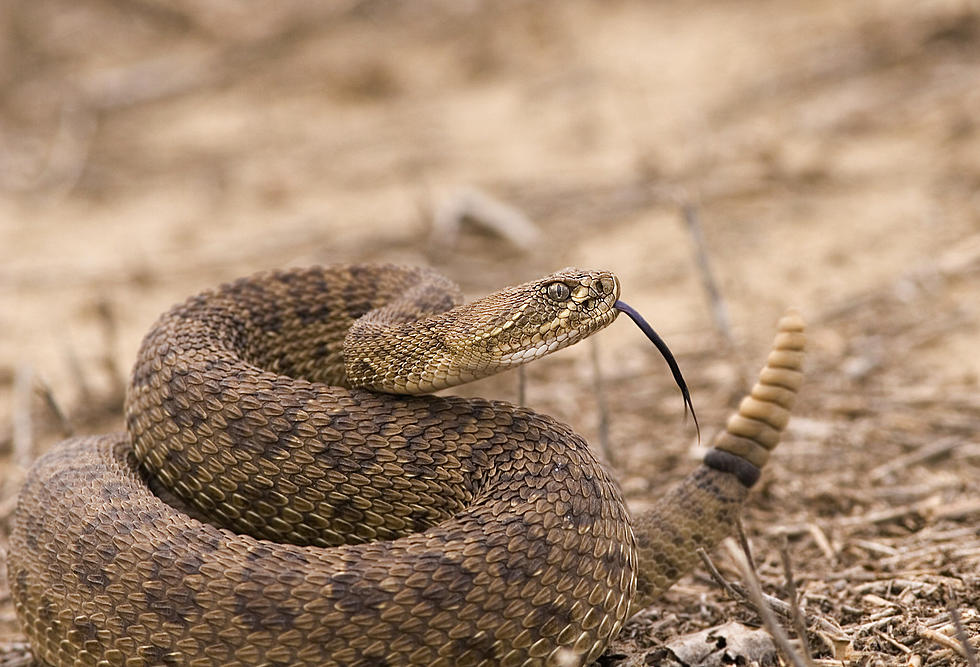 Rattlesnakes East Of The Missouri In North Dakota Are A Thing
SteveMcsweeny
I recently asked my listeners on social media and on-air about any rattlesnake encounters they have had east of the Missouri River in North Dakota.
One lady called into the station to tell me she had to call authorities one time because a rattlesnake was found in her garage in late fall.  She was going to grab some Christmas decorations in a box and she received the scare of her life when she heard an unfamiliar rattle sound.  Luckily she backed off and was not bitten.  Oh, by the way, she lives along the river in SOUTH BISMARCK.
Wait a minute, rattlesnakes aren't supposed to be on the right side of the Missouri River right? 
Not to mention, they're supposed to be hibernating in late November too?  As it turns out, both of those notions are incorrect.
Another encounter I heard about was from a woman who farms with her father down by Hazelton, North Dakota.  Now Hazelton is of course a good 10-plus miles as the crow flies from the Missouri.  This woman says over the course of her years on the farm, they have had several encounters with rattlesnakes.  Once again, in Hazelton.
I also heard from several fishermen, that always keep an oar handy as they've had encounters with rattlers swimming on the Missouri River.
Apparently, the snakes sometimes try to board these boats.  A common theory is that snakes think boats are islands.  YIKES!
I also heard from several other people who have run into snakes in Emmons County.  There's even documentation that these snakes have dens and are breeding in this county.  Their numbers also appear to be increasing, according to a video on KFYR TV.
This scares the crap out of me, as I do a lot of Pheasant hunting in Emmons County and usually in the early season.  I used to think if I stayed on the east side of the river until it got cold, I'd stay clear of snakes.  As it turns out I'm wrong on both counts.
A snake encounter is possible on the east side of the Missouri, and even when it gets cold, rattlesnakes do NOT hibernate.
Yes, they'll go deep down into dens, but according to Fauna Facts, they do something called Brumation.  It's similar to hibernation but only for cold-blooded animals like snakes.
They go deep underground to stay warm.  However, they do move around on warm winter days and will come out near the entrance to their dens to warm themselves on a sunny day.  They might even do a little hunting.  In brumation, the animals move during warm winter days, while animals that hibernate do not move at all.  MIND BLOWN.
How about you?  Have you had a rattlesnake encounter on the east side of the river? 
There's even a butte named after them in Emmons County.
This kind of changes everything for me when it comes to pheasant hunting in the future.  I'm moving further east during the early season and now I will think twice about where I go when it gets warm, even in December.
---
8 Snakes You Could Encounter In North Dakota
103 iconic photos that capture 103 years of world history
Stacker
gathered some of the most iconic images from the past 103 years, beginning in 1918 and leading up to 2020 during the COVID-19 pandemic.