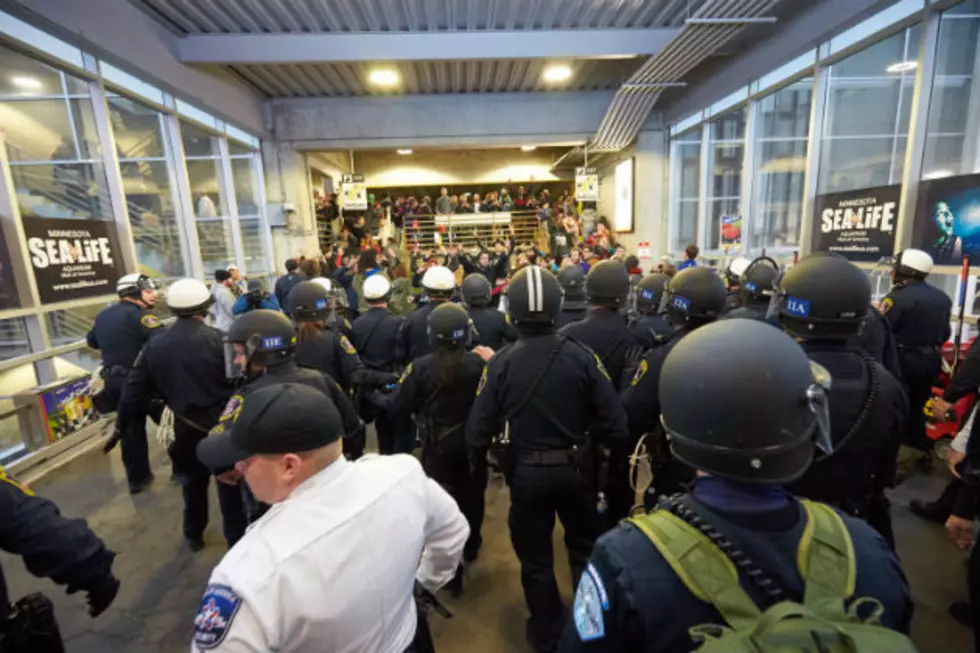 Lawyers Ask for Dismissal of Charges In Mall of America Protest
Adam Bettcher/Getty Images
BLOOMINGTON, Minn. (AP) — Attorneys for Black Lives Matter protesters are calling for the dismissal of charges against them that stem from a massive demonstration held in December at the Mall of America.
The Star Tribune reports attorneys for the 11 protest organizers made their case Tuesday in Hennepin County court. Jordan Kushner, who represents four of the defendants, says the city of Bloomington can't object to them being at the mall, where "the public is invited."
Bloomington City Attorney Sandra Johnson says the protest was "without a doubt the most disruptive thing" ever at the mall.
A judge says he would make a decision on the motion to dismiss charges within 30 days.
Johnson earlier dismissed trespassing charges against the defendants. They still face misdemeanor charges including aiding and abetting unlawful assembly.
More From 103.3 US Country