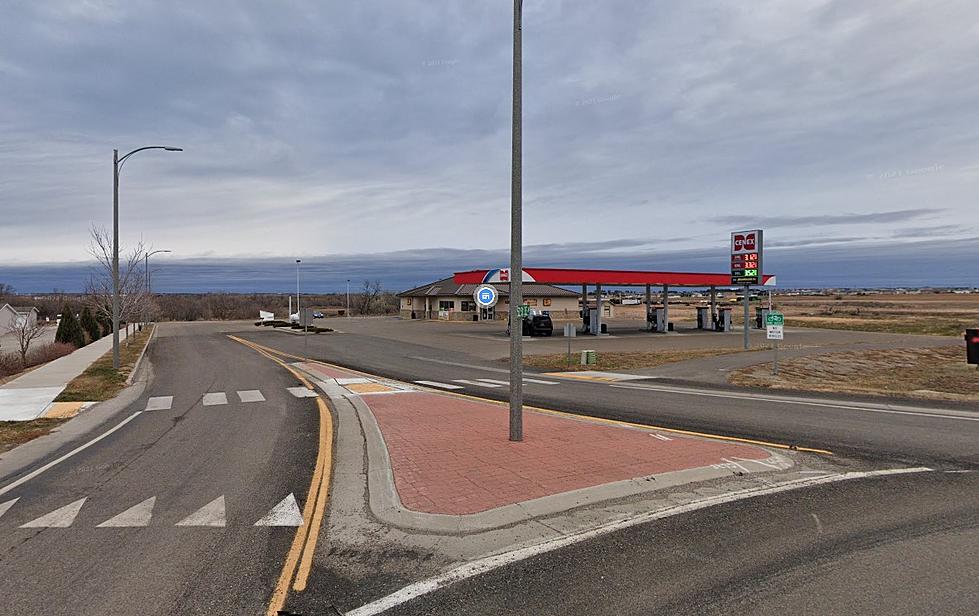 First Of It's Kind Now Inside Lincoln, North Dakota C-Store
Rick Rider
I'm somebody who frequents convenience stores.
Whether I'm running across the street from work to grab a water and a snack, or filling up my truck with gas, I find myself at a lot of C-stores.
Much like baseball teams, colors, and TV Shows, we all have our favorites.  My favorite convenience stores in the Bismarck, Mandan, and Lincoln areas would be the Cenex stores.
Not only do they have friendly people that work there, a great selection of snacks, and Hot Stuff food, but they also have my favorite water in stock most of the time, Bai Coconut Pineapple.  In fact, many of the employees like to give me a hard time for how much of that water I drink.  I'm often asked if I have stock in Bai.
This morning I witnessed something in the Cenex in Lincoln that I have never seen in a C-store before.
I've seen them in grocery stores, Walmarts, Targets, and even Dollar General Stores, but never in convenience stores before.  What am I referring to?
The Cenex in Lincoln, North Dakota now has a "self-checkout" station.
Somebody alert the media.  Wait a minute, that's me.  Of course, I had to try it out and it went off without a hitch.  There was a line at the other two checkout lines, so I figured why not.  It's for credit card transactions only.  I typically use the self-checkout at the grocery store or Walmart anyway.
One of the employees told me that he believes there's another Cenex location in Bismarck that also has this new express self-checkout too.  They are serving as the beta to see how it works out.
As long as it doesn't cost people jobs, I'm all for it.  As hard as it is to get people to work these days, I can see why employers are going this route.  In the meantime, don't be afraid to try the self-checkout.  It seems to work pretty well.
Check Out North Dakota's 11 Biggest Redneck Towns
LOOK: Highest-rated free things to do in South Dakota, according to Tripadvisor
Stacker
compiled a list of the highest rated free things to do in South Dakota from
Tripadvisor
.