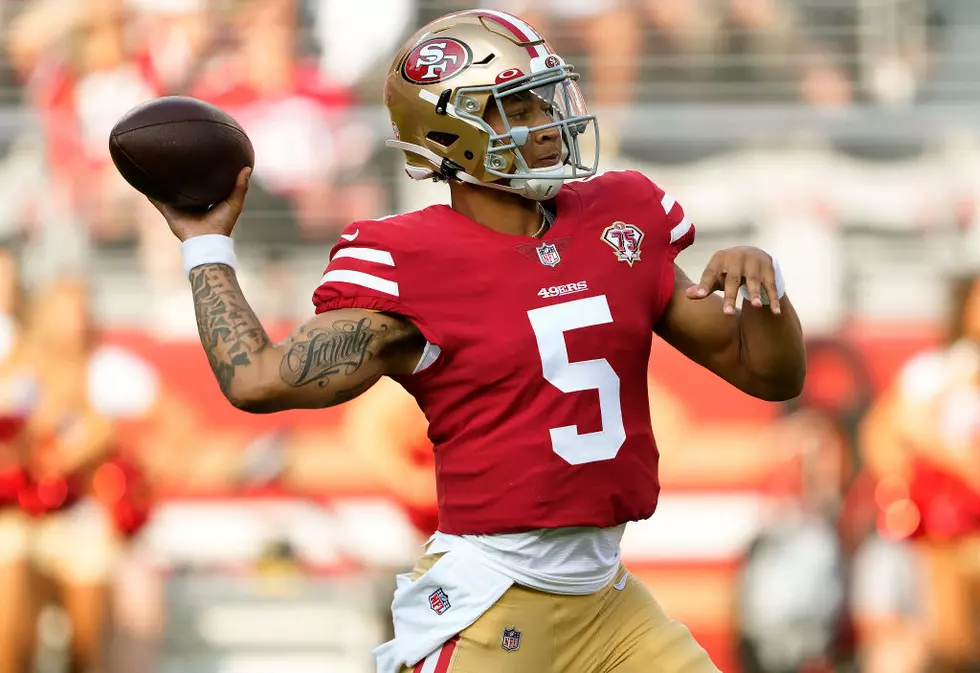 Check Out The "Minnesota Vikings – Trey Lance" Talk
Getty Images
Nowadays it's almost impossible to go one day without reading rumors of possible sports scenarios
What I mean by that is, back in the day ( starting to sound like my grandfather ) professional sports athletes usually played their whole career with ONE team - one of my heroes Tony Gwynn played his whole brilliant career with MY San Diego Padres - from 1982 to when he retired - 2001. That's almost unheard of these days, and hey I'm not going to belittle them for doing what they can to make more money - but that's not always the issue, and this is what could be happening with Minnesota Vikings quarterback Kirk Cousins.
Turning 35 years old in March, could that also be a huge factor?
Well, of course, not a whole lot of people are like Tom Brady, playing in his 40s, but I just came across something intriguing involving someone we all remember as a North Dakota State Bison alumni - Trey Lance  - he had quite a career with NDSU as he like many others, led them to another championship back in 2020 - he was eventually drafted by San Francisco in 2021 ( where he remains today ) - in the 3rd round. Well check this out, according to vikingswire.usatoday.com "...Cousins will be 35 in March and will carry a $36.3 million salary cap hit in 2023. While the draft is an option, the Vikings also could look to a young quarterback who has yet to get a chance. That would be Marshall, Minn.-native Trey Lance, whom the San Francisco 49ers made the third-overall pick in the 2021 draft"
I think Kirk Cousins is awesome, but this move would make sense...
...COULD it really happen though? Only time will tell...
---
LOOK: The states with the most UFO sightings
For each state, we've also included details of famous UFO sightings in that state. Of note is that almost three-quarters of all UFO sighting reports in the United States
occur between 4 p.m. and midnight
, and tend to peak between 9 and 10 p.m. Food for thought next time you're out scoping for alien life. Keep reading to see which states have had the most UFO sightings.