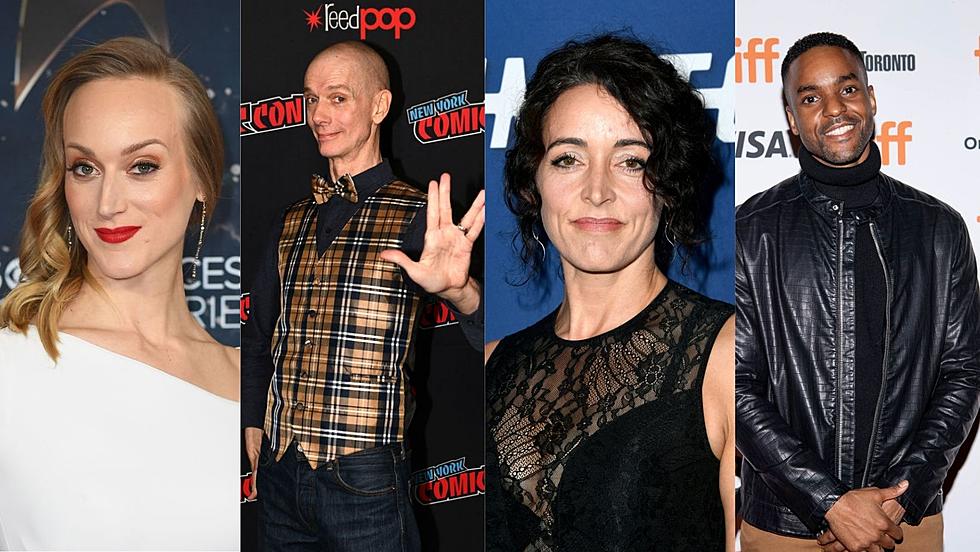 Cast from 'Star Trek Discovery' Coming to North Dakota in 2022
Nicholas Hunt/ Craig Barritt/ Frazer Harrison/ Emma McIntyre - Getty Images
The 8th Annual iMagicon is coming to Minot in April 2022.
The ultimate event for North Dakota geeks and nerds is coming back to Minot for its 8th annual weekend of shows, activities, meet-and-greets, and more. Get ready for the end of April when iMagicon returns to the Minot Municipal Auditorium.  And you will not want to miss out on this year's experience because there will be some big-time TV celebrities making an appearance.
---
WHAT: The 8th Annual iMagicon 
WHEN: Friday, April 29, 2022 - Sunday, May 1, 2022
WHERE: Minot Municipal Auditorium
420 3rd Ave SW, Minot
---
Cast members from CBS's Star Trek Discovery will be making an appearance at iMagicon.
According to an iMagicon press release, this year's special guests are actors from the hit CBS show, Star Trek Discovery. You can see Doug Jones, Janet Kidder, Hannah Cheesman, and Ronnie Rowe Jr.! iMagicon event director Leann Mellum stated that the appearance has been a long time coming because the cast members were originally booked, pre-coronavirus, for 2020.
What else can you expect to see at iMagicon 2022?
Not only can you see some of your favorite Star Trek Discovery stars, but there are also fun activities that you can participate in. There will be video gaming for everyone from the novice player to the expert player. If tabletop games are more your thing, there will be competitions. And if you like to dress as your favorite characters, you can compete in a cosplay contest. Check out the full schedule of events happening at iMagicon 2022 here.
LOOK: TV Locations in Every State