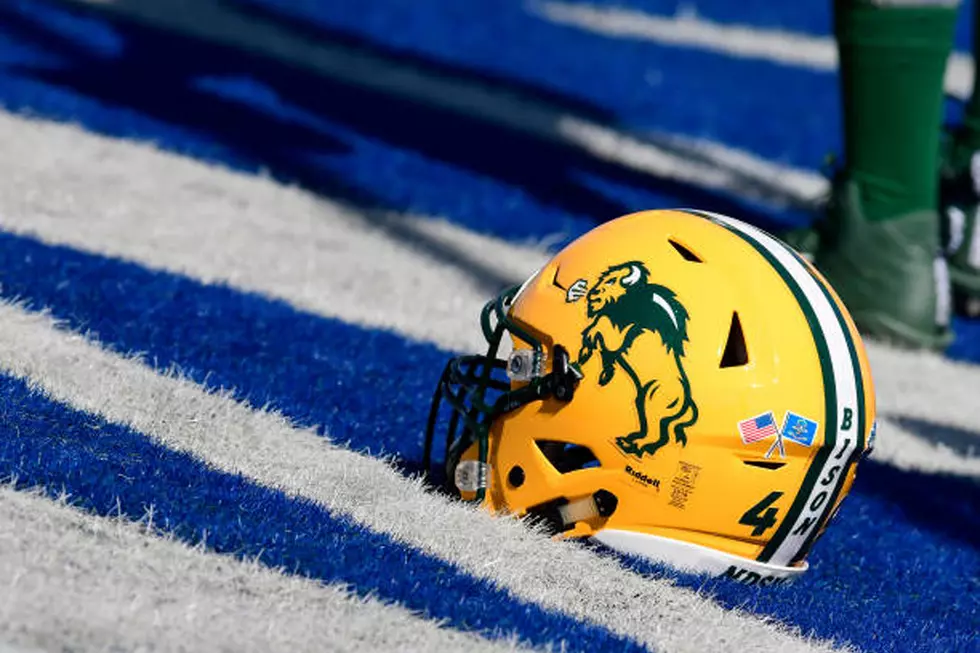 Icon Sportswire via Getty Images
I don't know about you, but just talking college football gets the blood going. The world has been completely turned upside down with the absence of SPORTS thanks in part to the coronavirus. Everything from high school to the college ranks, classic events have been shut down, something I never expected to ever happen. The NCAA March Madness showcase went dark. Major League baseball seems to be trying their hardest NOT to come to terms between the top brass and the players association. So when there is a definite lull in the action, our opinions pour out about who's the best, or most overrated. Let's take a look at a dynasty fairly close to home, the North Dakota State Bison football team. Their last loss was back in 2017. Bison has racked up a 37 game winning streak, and a have captured a nice nifty eight out of the last nine national titles. A rich history of past quarterbacks turning pro - Carson Wentz went for the 2nd draft pick overall back in 2016, and Easton Stick became a Los Angeles Charger - 5th round of last year's draft.
So where does that Trey Lance? A redshirt freshman from Marshall, Minn stepping in after Stick's departure - This guy is an explosive talent with amazing first-year stats. Check this out, after his first 16 games, not only was he accurate with his arm, 28 touchdowns, ZERO interceptions, but he led the team in rushing with 1,100 yards gained, and 14 TD's - All of that spells out a serious threat to defenses out there. Some of labeled him "The Best QB You Haven't Heard About". 
The discussion now, when North Dakota fans are foaming at the mouth keeping their fingers crossed, will there be a college football season, and how long until the guy "No one's ever heard of" will be wearing a professional jersey. For more on this story click here
---
The Most Famous Athletes To Go Pro In North Dakota
More From 103.3 US Country