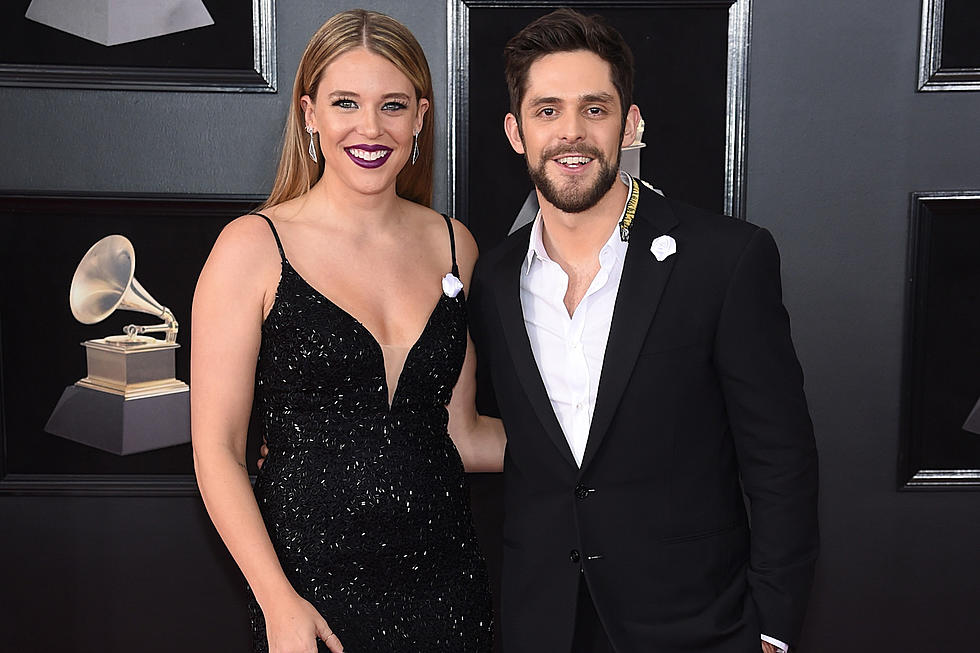 Thomas Rhett and Lauren Akins Walk the Red Carpet at the 2018 Grammy Awards [PICTURES]
Jamie McCarthy, Getty Images
A year ago, Thomas Rhett found himself walking the red carpet at the 2017 Grammy Awards as he celebrated his nomination in the Best Country Song category. In 2018, he was back on the carpet, with his wife Lauren Akins, as he celebrated another nod, this time for Best Country Album, for his record Life Changes.
When he first heard his nomination, Rhett took to Twitter to simply state, "Wow wow wow wow wow! This is incredible." On the red carpet, both he and Lauren sported black attire --  him a casual-ish black suit, sans tie, her a form-fitting black dress with a plunging neckline. Both the country star and his wife wore white roses, in support of the #TimesUp initiative.
Life Changes is Rhett's third studio album; it came out in September and was quickly devoured by fans and critics alike. The disc shot to the coveted No. 1 slot on the Billboard 200 in its debut week.
See Country Stars Walk the 2018 Grammy Award Red Carpet