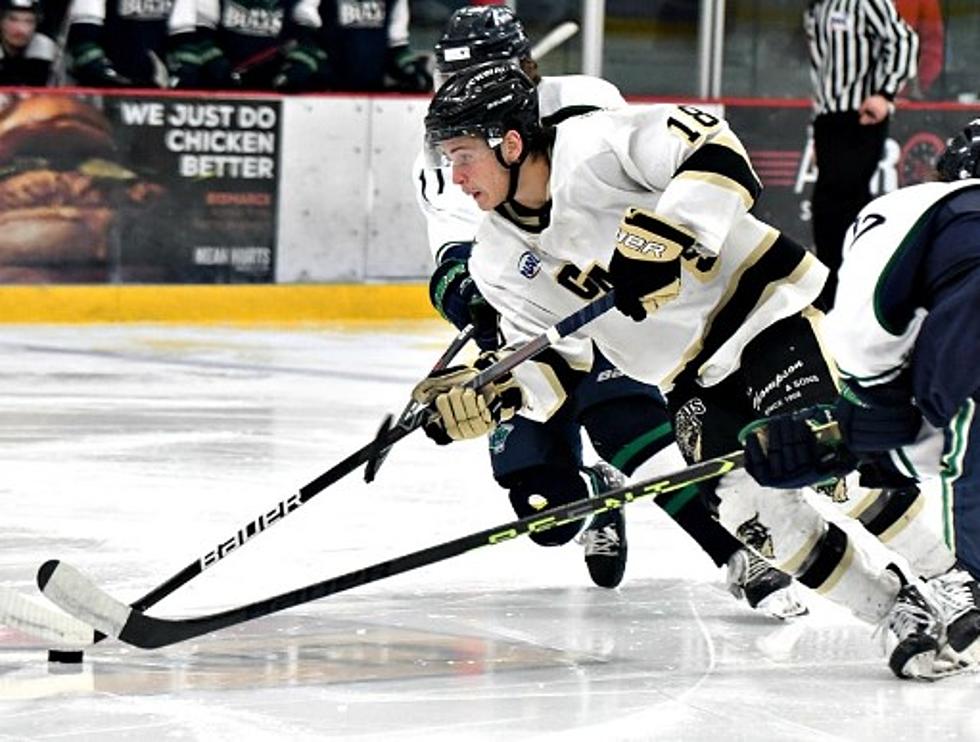 There Is STILL Life In The Bismarck Bobcats
Bismarck Bobcats Facebook
It's a long grinding hockey season for the Bismarck Bobcats...
...and we are at the stage where literally every game counts towards making the playoffs. Way back in September of last year, the puck dropped for the very time for the Cats - the 2022/23 season was underway - a new season of hopes and dreams - well those feelings are still alive here in April.
Last week I had the voice of the Bismarck Bobcats in the studio to talk about the homestretch of their season
The obvious bangs and bruises hockey players carry with them through over 70 physical games on the ice take a toll, and yet they become numb when post-season play is in sight, and that is exactly what is going on here in Bismarck. Last week Cory Berberian ( the radio voice of the cats' ) came by our studios here on the strip ) to give all of us his assessment of this team - with just 6 games remaining, there is now a feeling of EVERY game is crucial - and the opponent that will face them until the end is Northern Iowa. Cory said if we could take 4 OR 5 out of 6, the Bobcats could end up in the playoffs.
This past weekend here at home was huge, and hopefully, the momentum continues
Here at home, Bobcats swept the Bulls Friday and Saturday night - more on that from the cats' media department:  "With a sweep of the Bulls and with Minot sweeping Aberdeen we are now only two points behind them both for a playoff spot! The boys are really fighting hard and playing a very exciting brand of hockey. The boys love the stands full and absolutely feed off of your high energy. As it looks now, the playoff seeds may very well come down to the very last weekend WHICH IS IN OUR BARN!. You can listen to your Bobcats this Friday and Saturday night on Supertalk1270 or watch them on your SmartTV or computer at www.hockeytv.com"
Let's pack the VFW Sports Arena on April 14 and 15th!
Go Cats Go!
---
From coast to coast: The 20 best regional fast-food chains to try
From burgers to subs and even creamy milkshakes, these tasty fast-food chains, compiled by
Stacker
, are a must-try on your next road trip.