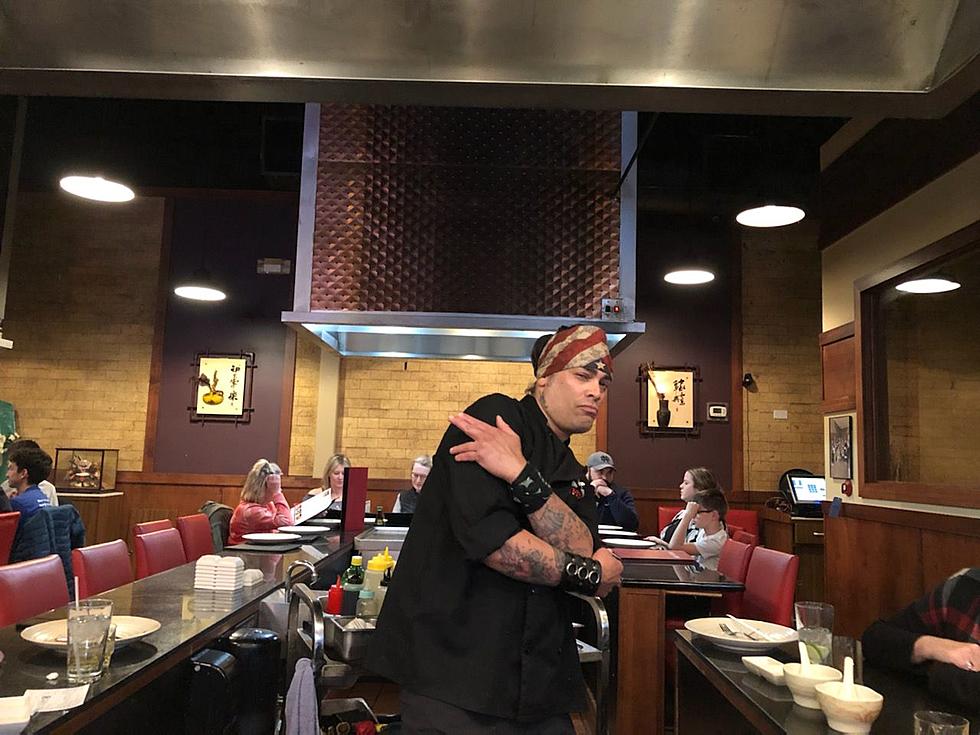 Special Chef Was Recently In Bismarck, ND
B-Fish
If you went to Kobe's II Japanese Steak House this weekend you might have gotten a little bit of a surprise. They brought in a special guest Michael Monzon to do some of his tricks and hibachi show. I went there on Friday, March 25, 2022. It was a wonderful show and it was a lot of fun. He does magic tricks and really cool fire tricks along with a hibachi show.
Michael Monzon currently lives in Arizona he just recently moved there from Washington State. There were plenty of people trying to get a reserved spot to see the special guest. He was on the tv show chopped and has stated he had been on a few other shows also. It was a great show with plenty of laughter and a great atmosphere. The coolest part of the hibachi show was his magic trick. He had a guy from our table pull a card out of the deck and show everyone. The card was a seven of hearts, Michael didn't know what the card was and with a wire and fire, he made a seven of hearts.
It's awesome that we are able to get this kind of stuff here in Bismarck, ND. I've always said this is a great community and this just keeps proving it. If you ever get a chance to see Michael Monzon, I'd recommend doing it. Kiki and the people at Kobe's II Japanese Steak House really did a great job bringing in this talented chef.
Guest Chef At Kobe's II Japanese Steak House
Special Chef Came To Kobe's
LOOK: Here is the richest town in each state
Just saying the names of these towns immediately conjures up images of grand mansions, luxury cars, and ritzy restaurants. Read on to see which town in your home state took the title of the richest location and which place had the highest median income in the country. Who knows—your hometown might even be on this list.