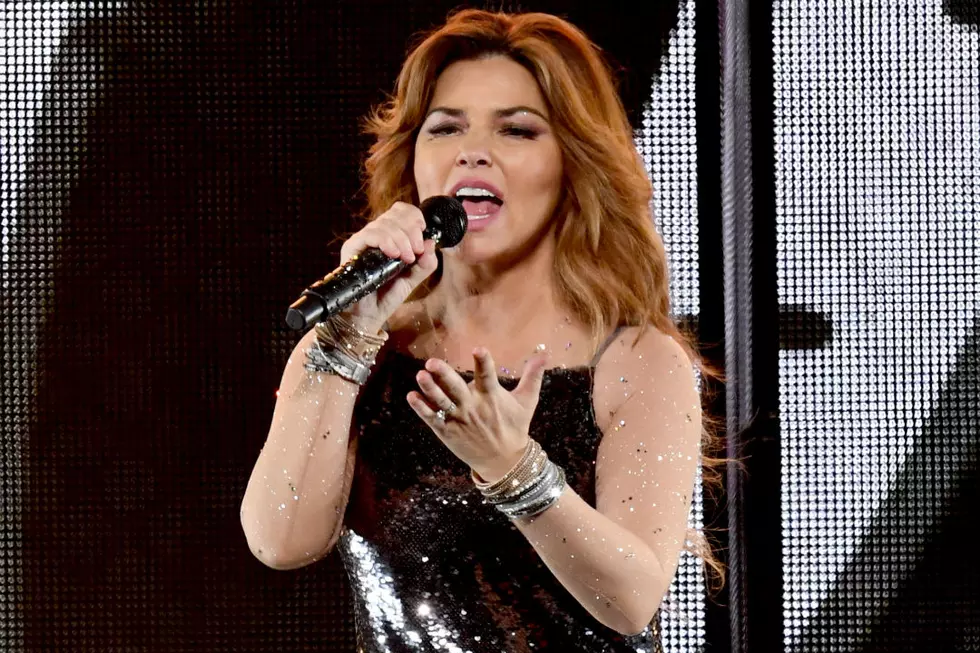 Shania Twain's Acting Career Is Off to the Races in Trailer for 'Trading Paint' [WATCH]
Kevin Winter, Getty Images
Shania Twain is about to launch her film career with the release of the movie Trading Paint, co-starring acting legend John Travolta. Readers can press play above to watch the trailer for the upcoming film, which tells the story of a racing veteran and his son who overcome personal and professional issues to triumph on the track and at home.
"I learned so much," Twain tells Sounds Like Nashville. "It's a whole new chapter of my life I wasn't expecting because it was really last minute. I wasn't expecting it at all, so I love the spontaneity of it. That's why I dove into it, because I didn't have too much time to think about it."
The singer-turned-actress says that having Travolta's seasoned on-camera experience was a life-saver, making her first acting role a pleasure. Acting is something she says she hopes to do more of in the future.
"I enjoyed it and I enjoyed getting to know John," Twain says. "He's a very sweet person. I've known him for several years now just on short little chats, but now [working on] this movie, we got to know each other a little bit better. I'm just lucky to have this film experience because he's been very nurturing. He coached me through it."
Twain appeared in the 2004 feature film I Heart Huckabee for a brief cameo as herself, and has starred in numerous music videos, but Trading Paint marks her first official acting role in a movie. The film was filmed in Alabama in 2017, and is set for release on Feb. 22, 2019.
10 Things You Might Not Know About Shania Twain
How Well Do You REALLY Know Shania Twain?