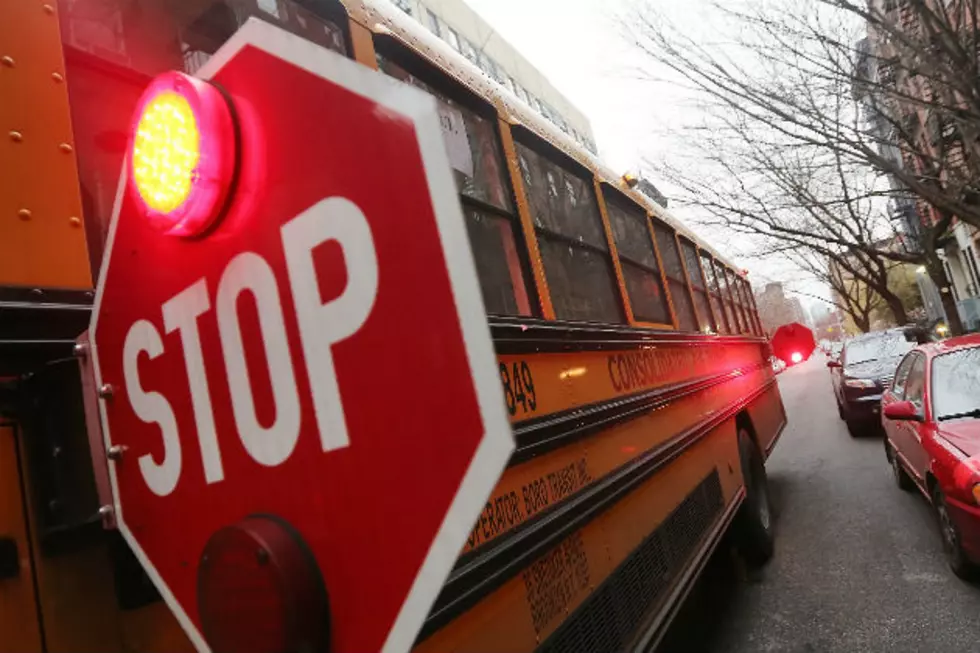 School Bus Driver Behind Bars for Hitting Special Needs Student in the Face [VIDEO]
Mario Tama /Getty Images
This is a disturbing video and story. A bus driver is caught on camera hitting a special needs student in the face to the alarm of all the other children on the school bus.
The video is difficult to watch. According to officials the Johnson, Iowa bus driver, 61-year-old Robert Scarbrough from West Des Moines was place under arrest and on administrative leave pending the investigation.
Officials said that the bus driver had stopped the bus and approached a 15-year-old Johnston special needs student after the student failed to follow the bus driver's instructions regarding the student's seat assignment.

When the student directed an inflammatory comment towards the bus driver, the bus driver physically grabbed the student and pulled him out of the seat. A brief struggle ensued, at which time the driver struck the student in the head and pushed him down onto the floor of the bus.
We warn you, the video is disturbing.
Students got off the bus and informed a police officer of the incident and showed the officer the confrontation that students recorded on their cell phone.