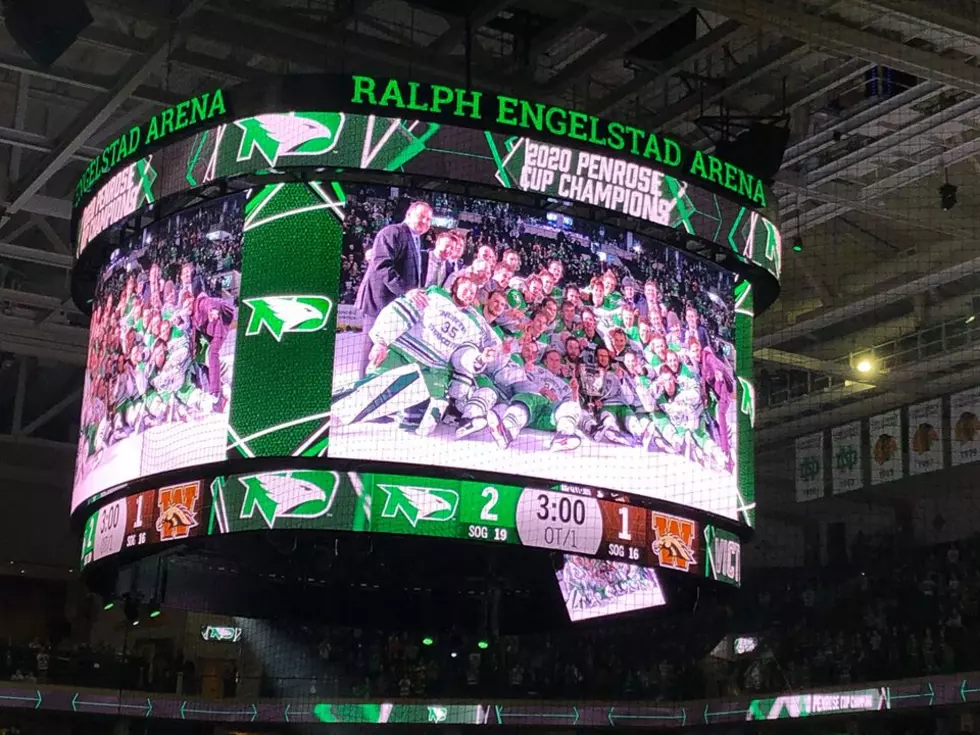 NHL Playoff Hockey At The Ralph In GF? (PHOTOS)
Rick Rider
The NHL is in discussions of alternate venues if the NHL season were to resume.  According to an article in the Grand Forks Herlad, Grand Forks, ND has come up as a possible location for the National Hockey League Stanley Cup Playoffs.  As somebody who grew up in Grand Forks, ND and coached youth hockey in Ralph Englestad Arena, I would say this.  "The NHL would be so lucky."
The Ralph in Grand Forks, ND is truly a destination across the state.  Hockey communities across the state travel every year to cheer on one of college hockey's finest programs in the country.  The venue would rival the BEST arenas in the NHL and NHL hockey players would feel right at home.
So why would the NHL want to play in Grand Forks?  According to the article, the league is looking for non-COVID-19 hot beds.  North Dakota at the time of this article has some of the fewest cases in the country.  Reason number two would the venue itself, which is a no-brainer.  At this time, this is only a discussion.  Not to mention, the NHL season resuming is far from certain.  It's also very unclear at this time if fans would be allowed to attend these games.
More From 103.3 US Country