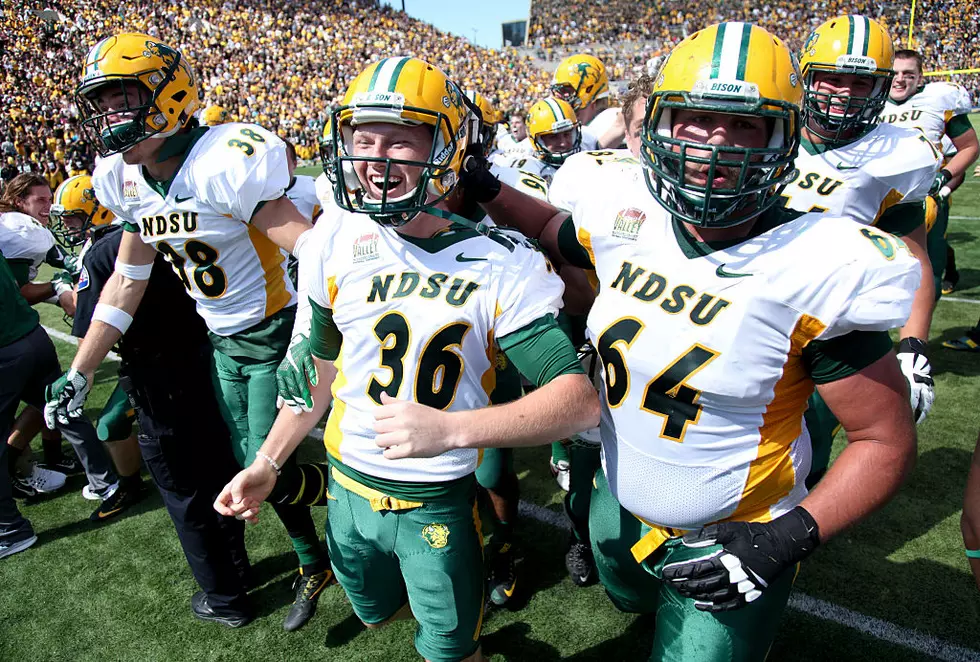 NDSU "Fighting" Bison On NFL Rosters
Getty Images
Needless to say, the North Dakota State University "Fighting" Bison have developed quite the pedigree when it comes to putting their players in a position to make the NFL.  That's what every program strives for, but with NDSU doing it from the second tier of competition of college football, the number of players actually playing is quite impressive.
Prior to the season, the NFL allowed teams to add 16 players to their practice squads.  The upgrade to the number of players in reserve was a direct response to Covid 19, however, I have a feeling that it may wind up being an initiative that may stick in the league.  Remember, of all the professional leagues, the NFL is the one that stands out when it comes to their ability to adapt and improve the product on the field.
Former Bison making practice squads:
Kyle Emanuel (Las Vegas), Darrius Shepherd (Green Bay), Derrek Tuszka (Denver)-Super Talk 1270, Ben Ellefson (Jacksonville), Zack Johnson (Green Bay)
Former Bison making Teams 53 man rosters:
Carson Wentz (Philadelphia), Easton Stick (Los Angeles Chargers), Chris Board (Baltimore), Billy Turner (Green Bay), Joe Haeg (Tampa Bay)
While I'm still a UND guy through and through, you have to tip your hat to what NDSU's program has accomplished and it makes me proud as a North Dakotan to watch those kids who have put so much work in locally, play on Sundays.  Remember when you could tell who the Bison football team stars were by their police record? (I have to get at least one dig in) Well that story line is a distant memory and what the program represents can now be seen on the field in the NFL...Keep Up The Good Work!
Ps...UND still owns the Nickel Trophy, which can be viewed at the Heritage Center in Bismarck!