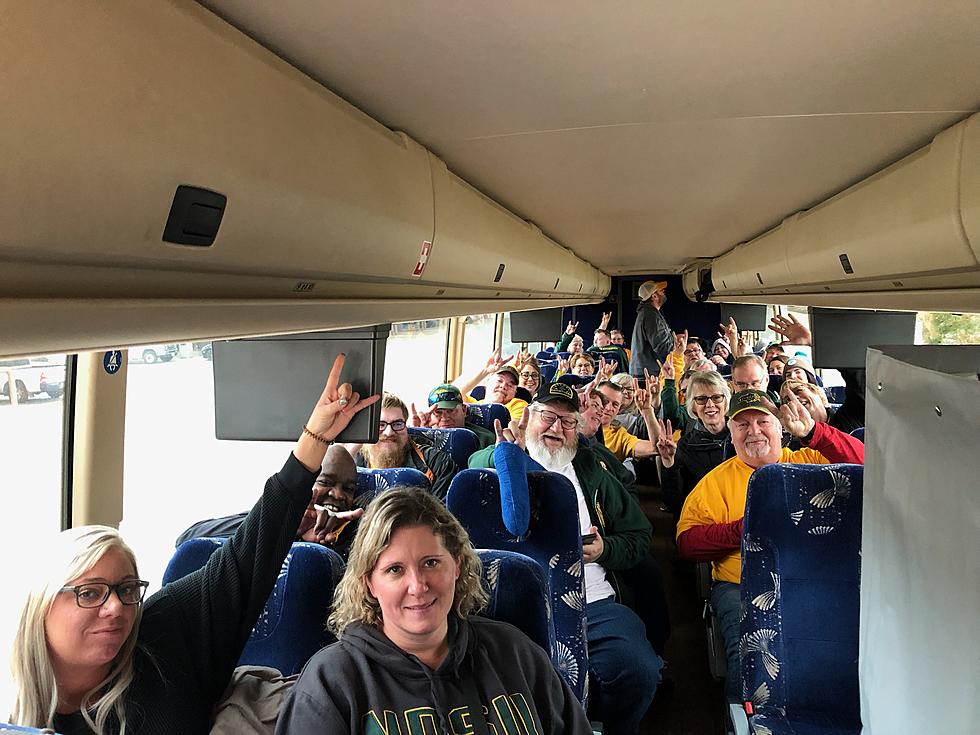 NDSU Bus Trip To Frisco, Texas
NDSU Bison Bus To Frisco, Texas B-Fish
Did you make it down to the NDSU game? Many NDSU fans from all over the country made the trek down to South Fargo or Frisco, Texas. This has become a yearly tradition for Bison fans to go down south and watch the game at Toyota Stadium. I've been down there three times and every time it's always a lot of fun. In 2015 I took a bus down there and in 2020 I drove there. This year we took a bus down there and drove straight through. It got to be a lot of hours on the bus but it was a lot of fun.
Everyone thought the game was going to be a very close game and it turns out that it wasn't as close as most people thought it would be. The bus ride was a lot of fun and was interesting, to say the least. I wanted to go through Tulsa Oklahoma so we could blast Tulsa Time on the speakers because after all, we would be living on Tulsa Time.
On our way back from Frisco, Texas on Sunday, January 9, 2022, our bus broke down in Denton, Texas. We were able to drive the bus back to Buc-ee's which is a huge gas station that has just about everything you could possibly imagine. The favorite saying on the whole trip was you can't make this stuff up. We were at the gas station for about four hours until a local Texas bus company picked us up and drove us to Iowa where we switched buses again to get us home. It was a fun trip and hopefully, we will get a chance to do it again next year.
Top 10 Richest Cities In North Dakota
LOOK: The Evolution of Slipknot's Terrifying Masks Throughout The Years