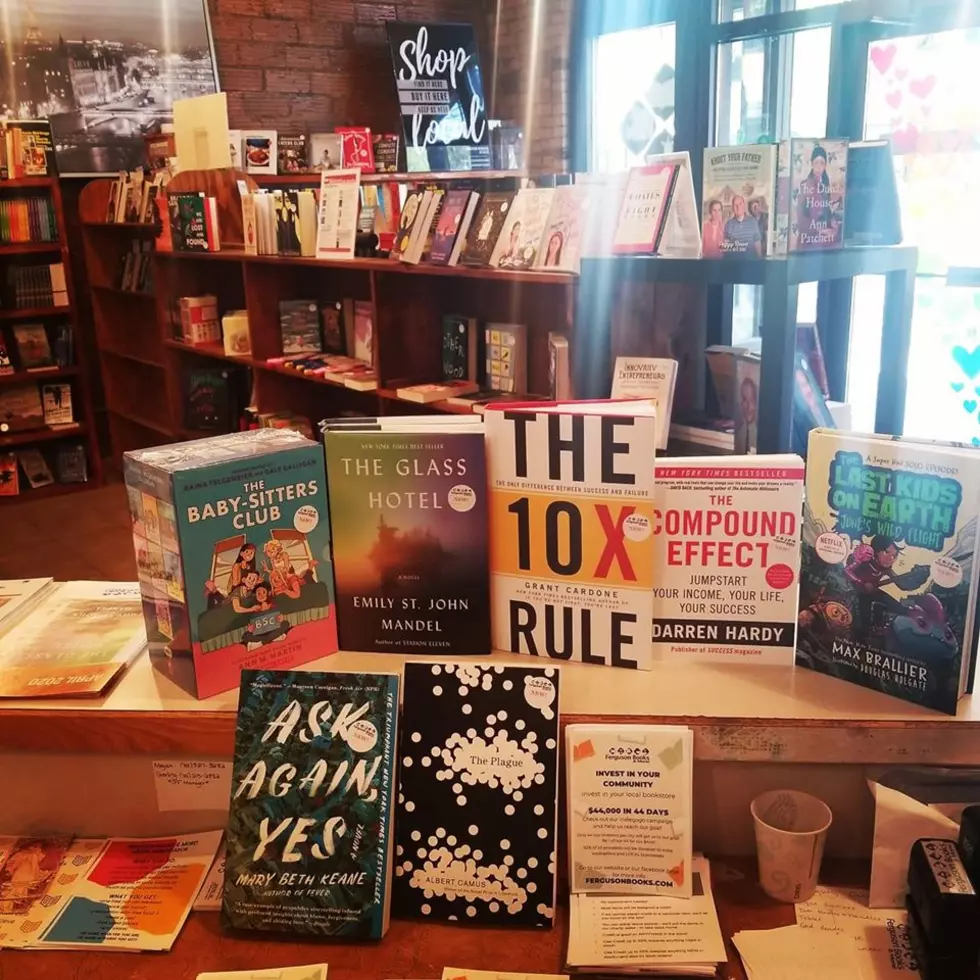 How To Pay It Forward…Exponentially
Dane Ferguson
How To Pay It Forward...in a Covid 19 Pandemic Business Climate.  As many of our friends and local businesses are struggling financially, many times they are one in the same, we've all looked to ways that we can help out.  My wife and I have eaten out way more than typically.  Next up, I'll be pitching in to support my local gym.  My wife has taken a liking to "Ding Dong Ditching" her friends, front line workers and people who've made an impact in our community during Governor Burgum's state shutdown.
Many of us are eating out more, buying local, spending more quality time with family, reading more books and tipping excessively when the opportunity arises.  One of my friends, who's a small business owner, has come up with a very creative way to help out other small businesses in the community.  It's his version of "Paying It Forward" and today's SOMETHING YOU NEED TO KNOW:
On Thursday, May 7th Ferguson Books of both Bismarck and the flagship store of Grand Forks launched an IndieGoGo investment campaign to help rebound post-COVID-19.  Owner Dane Ferguson stated, "as we look for investment from our community we wanted to go above and beyond a typical campaign.  We need to restock our shelves after taking a financial hit, but we know small businesses and mainstreet in both cities have taken a beating--some especially hard.  We wanted to rally together and make this about more than just us!  Please consider investing in this campaign that will ensure Ferguson's is around for the long haul. You are investing in your future experience with us!"
Every dollar Ferguson Books raises in these next 44 days--which coincidentally aligns with their 10 year anniversary of opening in Grand Forks-- 50% will be donated to LOCAL small businesses and along with BINC, a charity to help struggling booksellers nationwide.  "I look at it as we are helping our next door neighbors, and our broader bookstore community!" Ferguson said.
In 44 days, $44,000 is the goal, but Ferguson Books is willing to help at any level. We are all in this together--we all want to have a small business community and main street to come back to.
After the first hour of launch, Ferguson Books raised over $1,000 from the community.  "We were pleasantly surprised! We hope this is a sign that our community is wanting and willing to help. We are so grateful and overwhelmed by the early response" Ferguson said, "...we know how precious every dollar is at this time, and any monetary level is greatly appreciated."
I spoke with Dane last night for an update on his campaign and to ask him where he came up such a creative idea.  According to Ferguson, "I sat down with my staff and we were concerned about rebuilding after Covid.  It was a group idea and a true collaboration."  Dane also told me that the initial response was tremendous, but has been tailing off as of late.
For me, this is a great way to not only support a local business in a time of crisis, but also help them help other small businesses in theirs.  It feels good to Pay It Forward, It feels great to Pay It Forward Exponentially...this weekend, I'll be sitting down with a good book...just a little SOMETHING YOU NEED TO KNOW!