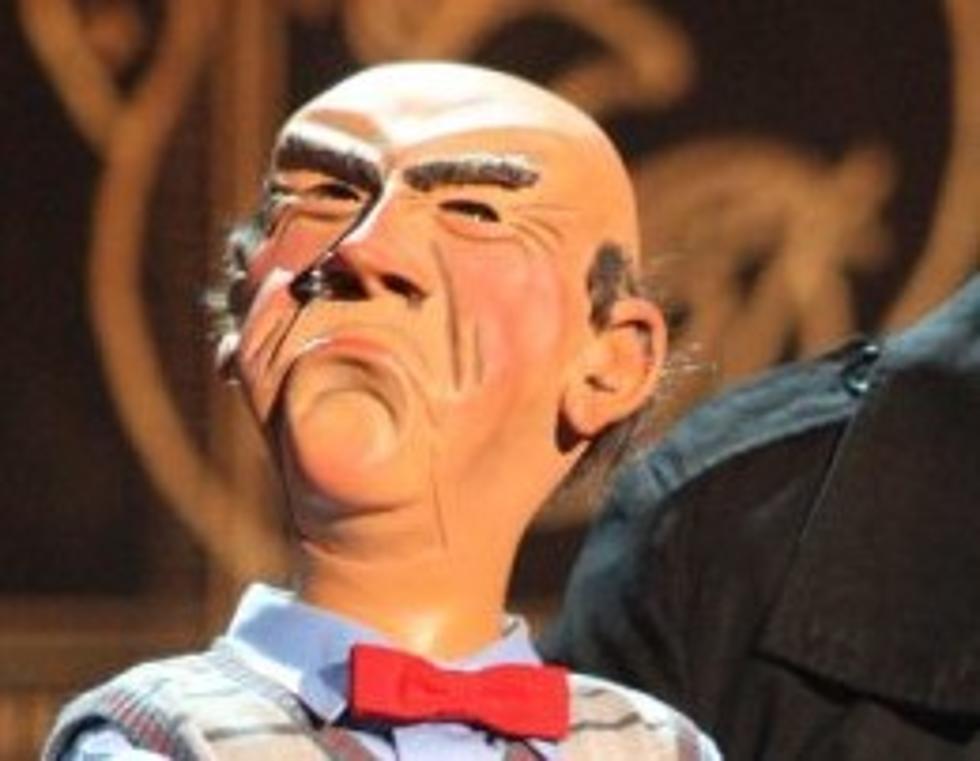 "Hey Cheer Up Old Man…Look Who Is Coming To Bismarck"
JD Facebook Page
I guarantee anyone else out there that is sporting a frown like this guy, will INSTANTLY change your tune...
...when I tell you WHO is coming to Bismarck in October. A guy that is incredibly talented, and so are his friends too. If you have never watched this act before, three seconds in and you'll find yourself amazed by his wit, and be captivated by each and every one of his personalities - literally.
His name is Jeff Dunham, he is a comedian and one of the ( if not THE ) best ventriloquist artists in the entertainment business
I have to confess, this guy is one of my heroes. I can't even begin to imagine what it must be like to travel around the country ( with your special friends ) and blow everybody away with your sense of humor and charm. Here are his friends that ALWAYS follow him where ever he travels:
Walter.
Peanut.
José Jalapeño on a Stick.
Bubba J.
Achmed the Dead Terrorist.
Sweet Daddy Dee.
Melvin the Superhero Guy.
Little Jeff.
I won't ruin the magic that Jeff Dunham spins with each one of his characters, but it's pure gold - his sense of timing is flat-out genius.
So here is the best news I've heard in weeks...from the Bismarck Event Center Facebook Page:
Jeff Dunham is "Still Not Canceled" & coming to Bismarck with all 6 of his friends!
So be sure to give a "North Dakota Nice" welcome to Jeff and his 8 buddies when you see him on October 4th!
---
LOOK: The oldest cities in America
Though the United States doesn't have as long of a history as some Old World countries, it still has plenty of historical charm.
Stacker
brings you a list of the 50 oldest cities in America.