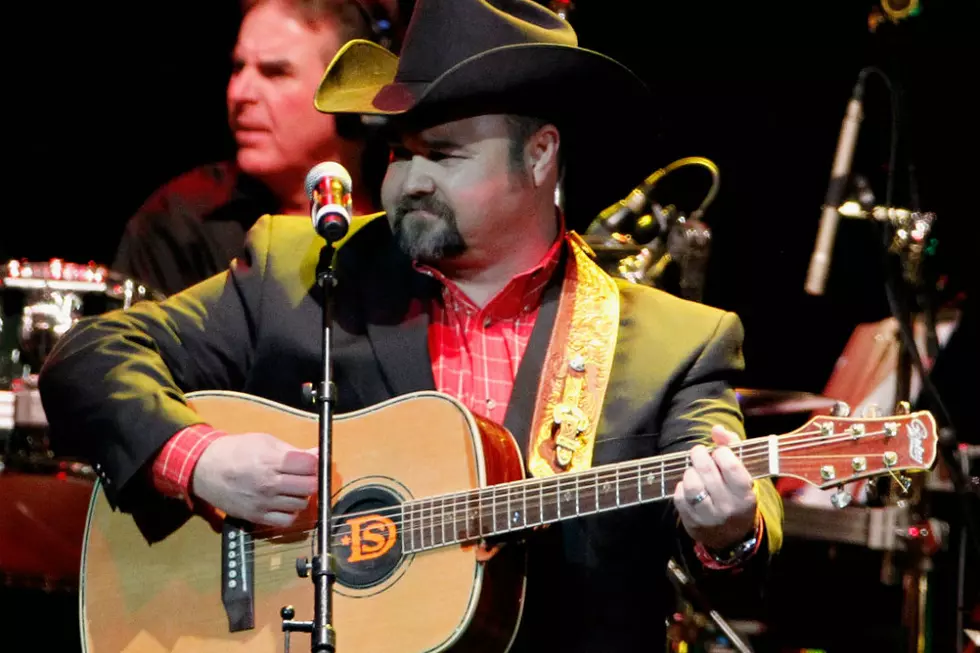 Cole Swindell, LoCash and More Tribute Daryle Singletary at '90s Night in Nashville [WATCH]
Terry Wyatt, Getty Images
Numerous country artists, past and present, took the stage at Nashville's Marathon Music Works on Tuesday night (March 13) for a '90s country-themed benefit concert that ended with a tribute to Daryle Singletary. Readers can press play above to watch Cole Swindell, LoCash, John Michael Montgomery and many more cover Singletary's "Too Much Fun."
Released by Singletary as the third single from his self-titled debut album in 1995, "Too Much Fun" peaked in the Top 5 (No. 4) on the Billboard Hot Country Singles & Tracks chart. Curtis Wright and Jeff Knight co-wrote the song. Singletary died unexpectedly in his Lebanon, Tenn., home, on Feb. 12, after playing back-to-back shows on the road over the weekend of Feb. 9-11. He leaves behind his wife, Holly, and four children: 7-year-old twin boys Mercer and Jonah, 5-year-old daughter Nora Caroline and 3-year-old daughter Charlotte Rose.
The above performance closed out a night of '90s country covers courtesy of Swindell, LoCash, Michael Ray, Chris Lane, Tyler Farr and more. Organized by Adam Sanders, the second-annual event benefited the TJ Martell Foundation; the singer-songwriter tells the Tennessean that the event stems from when he, Swindell, Farr, Chase Rice and Tyler Hubbard and Brian Kelley of Florida Georgia Line would spend weekend nights hanging out, writing songs, watching sports and playing '90s country songs.
"We always joked about how cool it would be to do a '90s concert," Sanders said. "We're two shows in, and we just sold out Marathon. It's incredible."
The newer acts on the bill on Wednesday night all invited popular '90s country artists to perform with them. In addition to Montgomery, Aaron Tippin, Little Texas' Tim Rushlow and more joined in the fun.
Per the theme, each artist invited a popular '90s act to perform alongside them. Sanders sang with Tracy Lawrence. Lane performed with John Michael Montgomery. Farr brought out Blackhawk. Ray persuaded Aaron Tippin to take the stage. LOCASH sang with Joe Diffie and Little Texas' Tim Rushlow. And Swindell teamed with Diamond Rio.
Test Your '90s Country Knowledge!