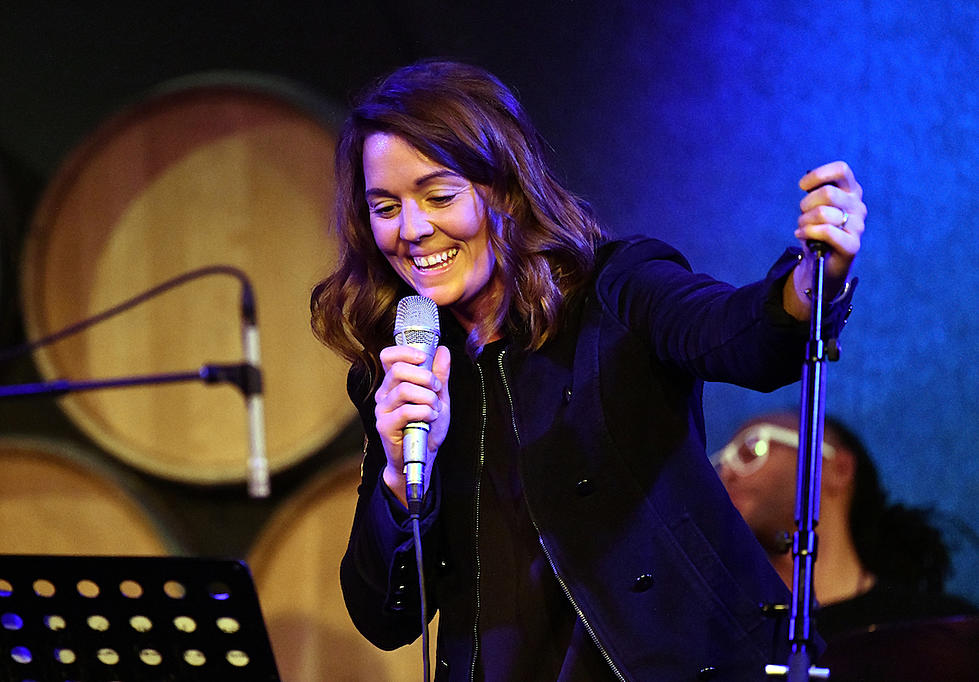 Brandi Carlile Joins 2019 Grammy Awards Performance Lineup
Steven Vlasic, Getty Images
Brandi Carlile scored six 2019 Grammy Awards nominations, and she'll be performing during the all-genre awards ceremony, too. The singer-songwriter was revealed as a performer on Thursday (Jan. 24), during a second round of performers announcements for the big show.
Carlile's 2019 Grammy Awards performance will be her first ever at the ceremony. She is nominated for the all-genre Record of the Year, Album of the Year and Song of the Year honors, as well as for Best American Roots Performance, Best American Roots Song and Best Americana Album; the nominations are all for her acclaimed 2018 album By the Way, I Forgive You, or its song "The Joke." Carlile is the most-nominated woman at the Grammys this year.
In addition to Carlile, the Red Hot Chili Peppers and Post Malone, Miley Cyrus and H.E.R. were added to the 2019 Grammy Awards performance lineup on Thursday. The newly announced artists join Kacey Musgraves and Dan + Shay, as well as Camila Cabello, Cardi B, Shawn Mendes and Janelle Monáe on the list of performers for the show, which will be hosted by Alicia Keys.
The 2019 Grammy Awards will take place at the Staples Center in Los Angeles, Calif., on Feb. 10. The televised ceremony will begin at 8PM ET on CBS; the pre-telecast Premiere Ceremony will be available to stream online earlier in the evening. Further details, including additional performers, will be announced in the coming weeks.
Country Artists With the Most Grammy Awards Wins