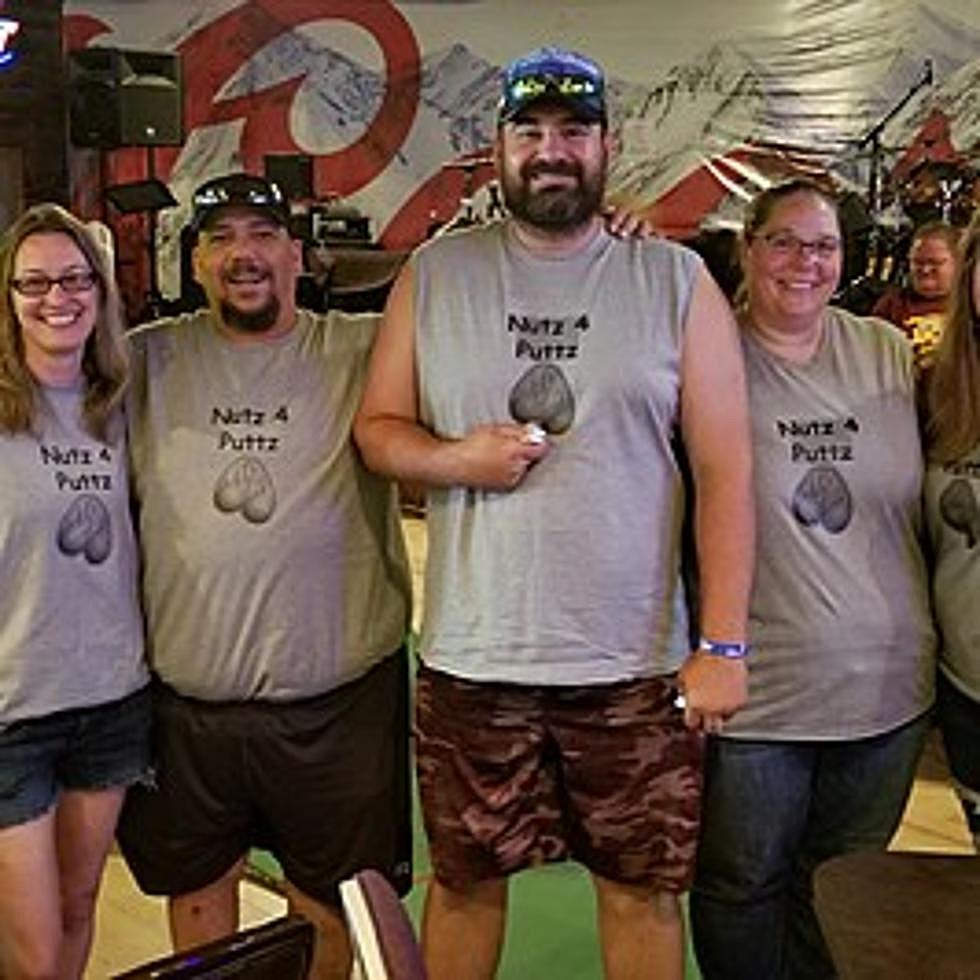 BisMan's "19th Annual Bar Golf " – Balls, Buddies, Beer, And Fun
Bromo
"Balls, Buddies, Beer, And Sheer Fun!!!"
That's a perfect way to describe our finest tradition - Bar Golf. This year will be the 19th annual, and there is a HUGE reason why it's been around so long, it is a FULL day of spending time with your teammates ( friends or family ) and just decompressing from life for one day - Townsquare Media, Jerome Distributing, Coors Light, Miller Lite, and Crossroads Tavern Proud To Bring You This Day You Will Always Remember!
WHEN IS IT: 
Saturday, April 29th
WHAT IS BAR GOLF ALL ABOUT?:
Simple - you and your team of 5 ( One of you MUST be the designated driver ) will tour 10 bars around Bismarck and Mandan. Each place will have a unique putt-putt hole for you to TRY and get a hole-in-one on. This is the charming part, we have seen some incredible, creative layouts, and some are more challenging than the rest. Obviously, your scores will be written down at every bar. Just like in real golf, the team with the LOWEST combined score from all 10 bars will be the WINNER.
WHERE ARE ALL THE BARS THIS YEAR?
Ale Works
Jimmy V's
Send-It 24/7 Cornhole
The Stadium Sports Bar
Crossroads Tavern
Cheap Shots Sports Grill
Pub 21
The Elbow Room
The Lonesome Dove King Pin Lounge
***Crossroads Tavern Is Where We Will All Meet Up For Some Delicious BBQ Food From Crossroads, And More Post-Bar Golf Fun AND The Awards:
1st Place: --$500 In Merchandise From The Sponsors
2nd Place --$375 In Merchandise From The Sponsors
3rd Place -- $250 In Merchandise From The Sponsors
Oh and by the way, this is FREE to get on board - Just make sure you sign up as quickly as you can before our limit of teams is FULL. The bottom line is -HAVE FUN with this - come up with some costumes, whatever you want, to get you in the spirit of our Bar Golf tradition - come up with a TEAM Name ( we don't care how raunchy it is ), and assign someone as your team captain - it's that easy!!!
HOW DO YOU ENTER?
Easy-Peasy - Just click here   - - We will see you out there!
---
LOOK: 25 must-visit hidden gems from across the US
From secret gardens to underground caves,
Stacker
compiled a list of 25 must-visit hidden gems from across the United States using travel guides, news articles, and company websites.