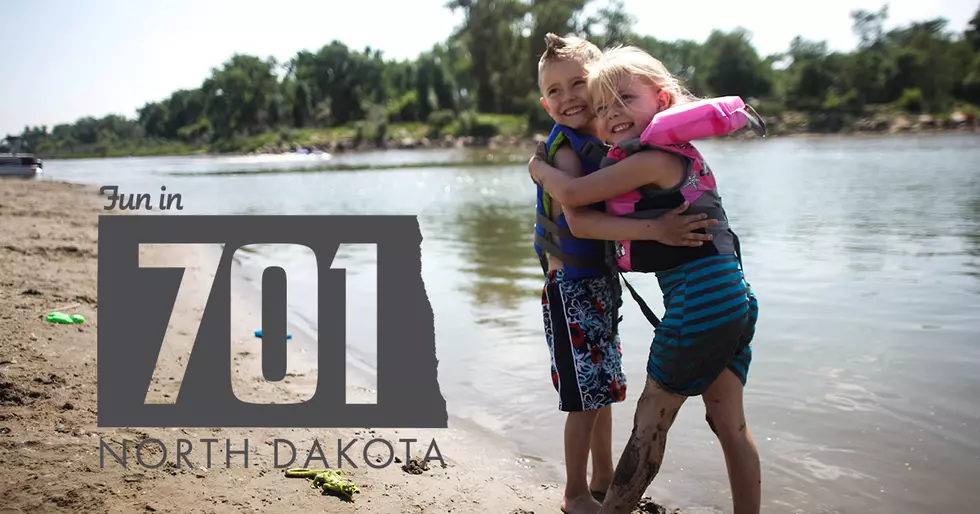 Why 701 Is Special To Everyone In North Dakota!
MediaLibrary.nd_.gov Riverbeach
Did you hear... Did you know... We sure as heck didn't!! But now that we've got wind of this, we are ALL in! Get this - There is actually a celebration of the place we call HOME! Yup, you read that right! We announce to you - July 1st is... drumrolll please... 701 Day Worldwide! Raise your flags, your glasses and toast that North Dakota sky!
701 
According to the North Dakota Tourism website, our Peace Garden state is only one... that's right ONE of 12 states with only ONE (1) area code! There ya go, just another reason which makes July 1 aka 7-01 on the calendar, one more thing to celebrate how North Dakota is uniquely legendary.
701 Takes On Social Media  
In honor of the occasion, ND Commerce Tourism and Marketing have created newly themed GIFs and digital stickers that are available through GIF libraries on Facebook, Instagram, Snapchat and TikTok. Let's put it this way, North Dakota - we are upping our game, and proud to represent wherever we please! So get searching away for "North Dakota" in your favorite social media platform's GIF library and let us blow up the world on letting all know just how we ride and are pride runs deep in celebrating anything and everything about the 701! Add the #Funin701 to join and promote the great state of North Dakota! Let's use this as our chance to shine, educate and share with the world all of the angles we represent. From the greatest walleye fishing to the badlands to the fine people that know just how to make one feel... Right At Home.
---
North Dakota's 5 Favorite Fish To Eat
The 5 fish species found in North Dakota that we love to eat the most.
The Ten Most-Watched Movies on Netflix Right Now
Here are the ten most-watched English-language movies on Netflix from June 20 to June 26.