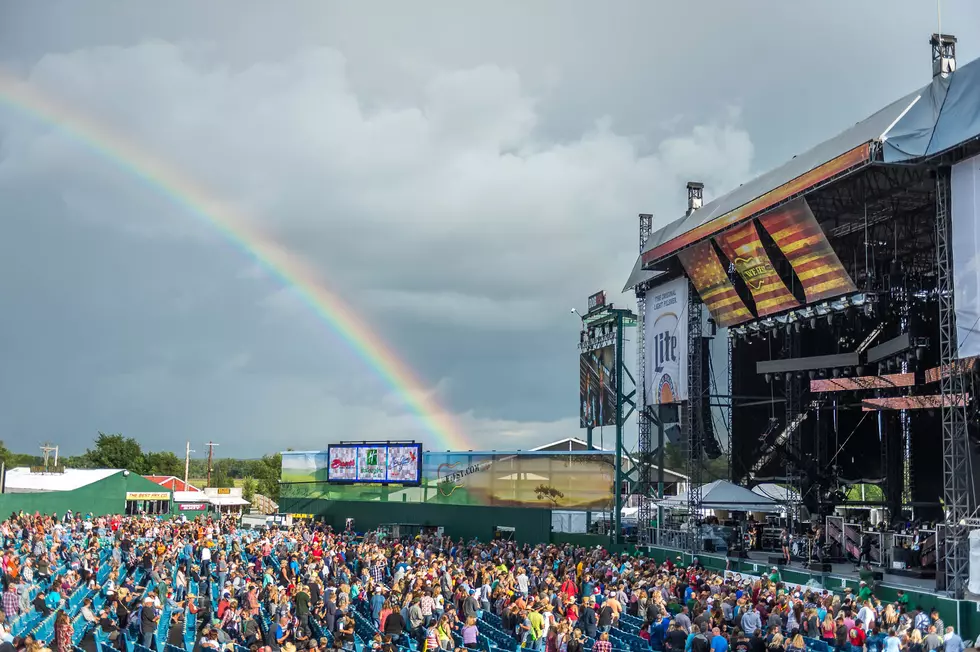 WE Fest 2017 Pictures: Best of the Fest
Keith Griner
Since its inception, WE Fest has become one of North America's leading country music festivals. Taking place annually at Soo Pass Ranch in Detroit Lakes, Minn., the event features a natural amphitheater and expansive campgrounds — perfect for afternoons and evenings of live music and late nights of partying with friends new and old!
With Lady A headlining on Thursday night (Aug. 3), ZBB earning top billing on Friday night (Aug. 4) and Bryan closing out the weekend on Saturday night (Aug. 5), WE Fest 2017 is poised to be one of the best years yet — and for a festival that's been around for more than three decades, that's saying something! Also on the bill are Alan Jackson, Darius Rucker, Brett Eldredge and many more.
Flip through the photo gallery to see all of the WE Fest 2017 action.
Watch Cody Johnson's' Live Version of "On My Way to You"