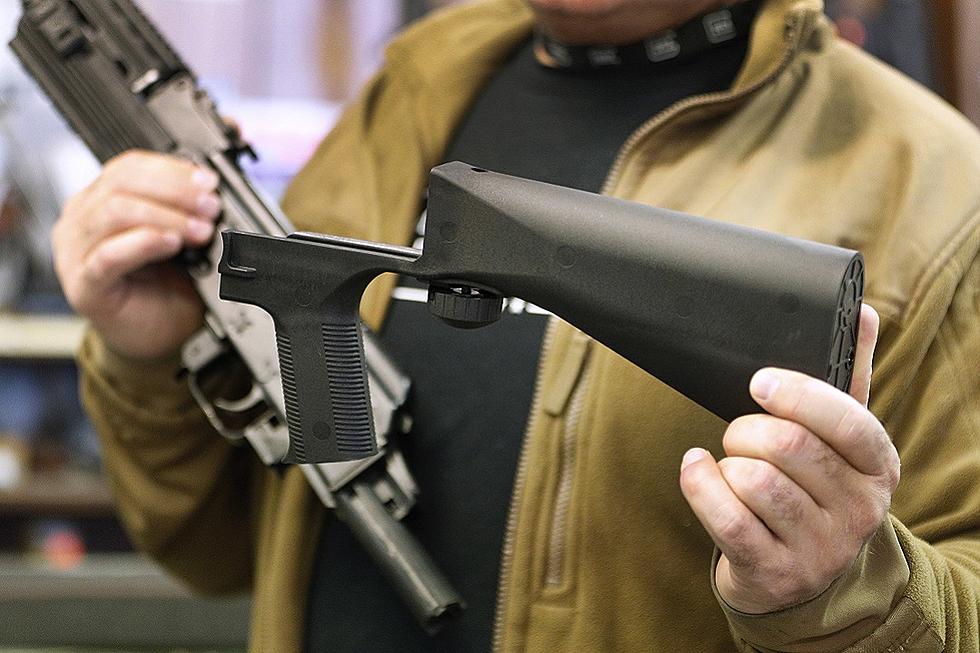 Trump Administration Officially Bans Bump Stocks With New Regulation
George Frey, Getty Images
A new federal regulation banning bump stocks -- the devices that allow a semi-automatic firearm to fire continuously, as a fully automatic weapon would -- is set to take effect in the coming days. The Trump Administration announced the new measure on Tuesday (Dec. 18).
According to the New York Times, the new regulation will give bump stock owners 90 days to turn in or destroy the devices, and will block gun owners from registering such devices. Bump stocks have been used in some of the recent mass shootings in the United States, including the shooting at the 2017 Route 91 Harvest Festival in Las Vegas, Nev.
NPR reports that the new bump stock ban will take effect when it is published in the Federal Register, likely on Friday (Dec. 21). However, the Times notes, the Gun Owners of America organization says that it will seek an injunction to block the rule; the group claims that the regulation will lead to other weapons bans.
Following the Route 91 Harvest Festival shooting on Oct. 1, which left 58 people dead and hundreds more injured, authorities found a number of bump stocks in the hotel room of the gunman, Stephen Paddock. In the following days, a number of victims filed suit against bump stock makers and retailers; bump stock manufacturers, the Brady Center to Prevent Gun Violence claims, told federal regulators that the device was being manufactured to help disabled gun owners, but marketed the device to those looking for the experience of firing a fully automatic weapon.
Remembering the Route 91 Harvest Festival Shooting Victims