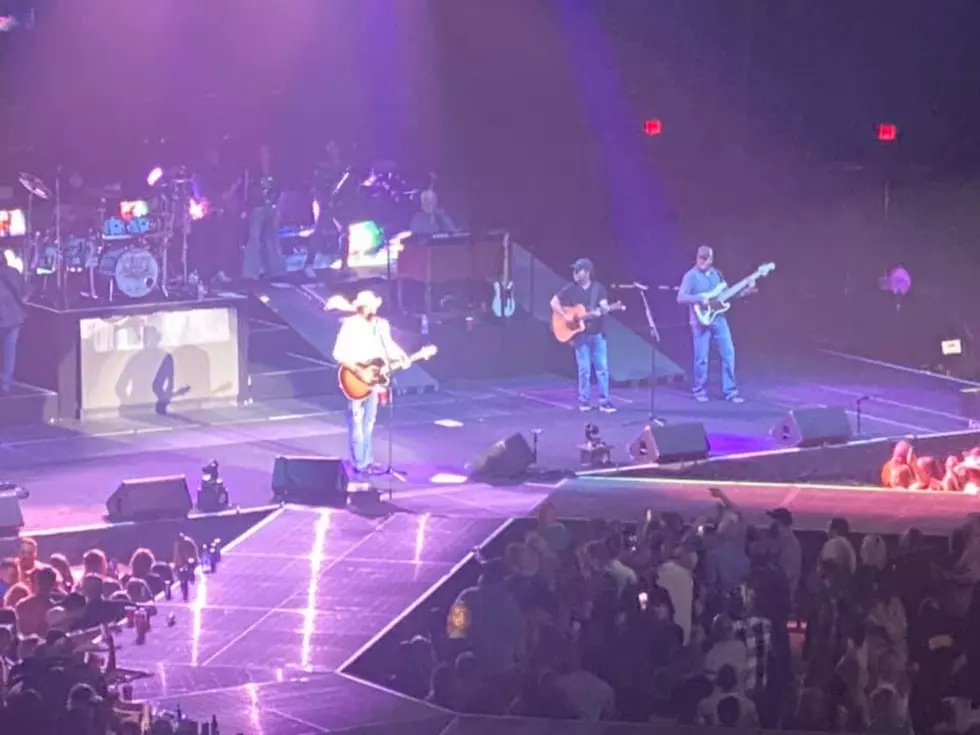 Should've Been At Toby Keith Friday? (CONCERT-PHOTOS)
Rick Rider
You should've been at Toby Keith Friday night.  As I was making the graduation rounds over the weekend, that was the phrase I heard a LOT.  "I should've went to Toby Keith."
US 103-3 had not one, but TWO pre-parties.  We started early at Borrowed Bucks which is always a ragger.  After we hooked up the masses with tickets and prizes we headed over to the Bismarck Event Center for an "Epic" "Red Solo Cup Listener Party."  We gave away ticket upgrades, that got listeners in the 2nd through 6th rows.  Toby Keith "coasters", autographed Toby Keith "Red Solo Cups" and Chancey Williams decided to CRASH our party and sign autographs and take pictures with our listeners.  How cool is that?  We even gave away an autographed guitar from Chancey.  We promised you a few surprises.
It's a well known fact, that Toby Keith LOVES a rowdy crowd.  The Bismarck Mandan area peeps had no problem with that.  Let's just say that the near capacity crowd was just a bit "lit."
Chancey Williams started off the show and I really heard a lot of favorable comments about his performance.  He was followed by Colt Ford, who kicked some serious you know what.  Toby Keith played for nearly an hour and a half, and he made sure you heard all the hits.  "Courtesy of the Red White and Blue" to "American Soldier" , you always come out of a Toby Keith Show with such a patriotic feeling.
Yep, it was so good to get together again and celebrate a country concert.  In case you missed it, here's some photos from the night.
Toby Keith Concert 5-21-21