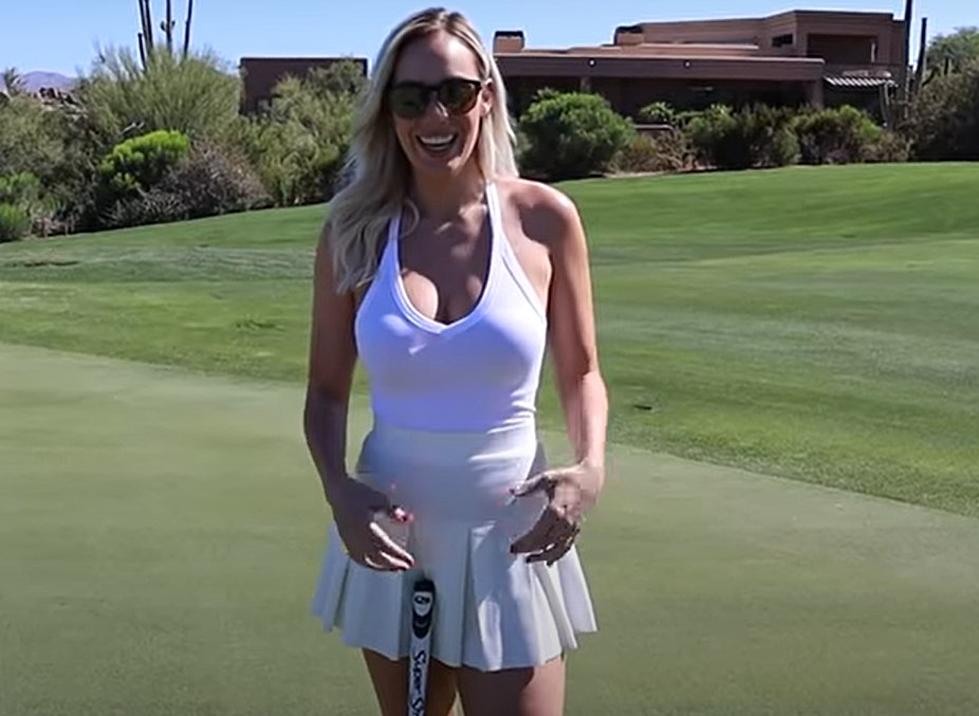 Should There Be A Dress Code At Bismarck/Mandan Golf Courses?
Paige Spiranac YouTube
Do you care what you wear when you go out golfing?
My question to all the golfers out in Bismarck/Mandan is - do you care if there is a dress code or not? I would guess about 99% don't. The municipal course out here does not require a collared shirt for men, and most people I see wear jeans or just a T-shirt. Of course in any city, the private country clubs more than likely enforce dress codes.
 Respect for the golf course.
I'm from San Diego, and when I started playing golf, one of the first things I learned was golf etiquette, how to keep pace with everyone else, and WHAT TO WEAR when you show up to a nice course. Golph explains for the men
"Never wear t-shirts. The proper attire to wear when you play golf is usually a collared shirt. This is the foremost important rule when it comes to golf clothing that golf clubs are strict about"
Just a while ago Scott McGowan and I played in a golf tournament at Hawktree - we both wore collared shirts, a no-brainer at a course like that.
Paige Spiranac - Men use binoculars to watch her.
There is a young lady that you will constantly see on Google, her name is Paige Spiranac. She dabbled in the professional golf scene but was never successful - she played for San Diego State, and she knows her way around a golf course. She also knows that she draws massive attention. In an article from ladbible , Paige said "I've literally been on country clubs where guys are using range-finders to look at me from two fairways over," Let's see how Paige matches up to what golph suggests "Women, on the other hand, are greatly encouraged to wear a collared shirt that does not expose the midriff and should just have a modest opening in front."
The cover picture of this article clearly shows Paige dressing, well rather comfortably. No answer on if the gawking men ever finished their game or not.
 So do you think there SHOULD be a dress code when playing golf?

Paige Spiranac YouTube
---
From coast to coast: The 20 best regional fast-food chains to try
From burgers to subs and even creamy milkshakes, these tasty fast-food chains, compiled by
Stacker
, are a must-try on your next road trip.