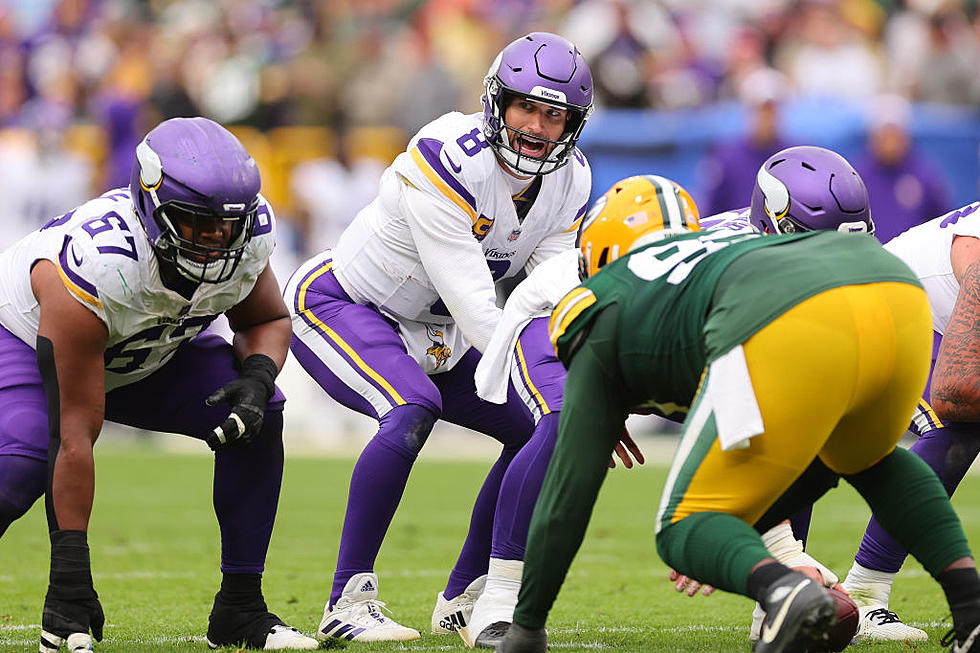 North Dakota's Carson Wentz To The Minnesota Vikings?
Michael Reaves/Getty Images
Minnesota Vikings longtime All-Pro Quarterback Kirk Cousins has likely played his last game ever for Minnesota.
Cousins, who had a spectacular game for Minnesota as the Vikings beat the Packers in Green Bay yesterday, suffered what appears to be a season-ending torn Achilles injury.  An MRI should confirm that later today.
Kirk Cousins was playing in the final year of his contract this season.  It was unlikely the Vikings would resign Cousins next year due to his age (35) and the money a new contract would demand.
It was widely believed this would be Kirk Cousins last season being over center for the Minnesota Vikings.
If Cousins did play his last game for the Vikings, it was a hell of a way to go out.  Leading Minnesota past their biggest rival in the unfriendly confines of Lambeau Field in Green Bay, Wisconsin.  What a way to go out with a couple of touchdown passes and a passer rating over 120.
Kirk Cousins will go down as the 2nd best Quarterback that has ever played the position in Minnesota Vikings history.
Even the biggest Cousins "hater" can't deny that.  Yes, Kirk Cousins never brought a Superbowl win to Minnesota, but nobody can deny how badly he wanted to do that for the Minnesota Vikings.  He embraced the fans of the Vikings and the Minnesota lifestyle.  I for one am devastated by his injury and will really miss him in purple.
Who will be the new Minnesota Vikings Quarterback starting next week in Atlanta?
That's the million-dollar question.  The trading deadline in the NFL is tomorrow.  If the Vikings are going to wheel and deal it's going to have to be done quickly.
One of the obvious names that was brought up on the Minnesota Vikings fan line yesterday was North Dakota's very own Carson Wentz.
Carson Wentz has been waiting patiently for a phone call from an NFL team this season.  Wentz is on record saying he will take backup quarterback money to catch on with somebody.  Yet, NFL teams have continued to "pass" on the former Bismarck Century Patriot and NDSU Bison.
What is the likelihood that Minnesota will make Wentz an offer?  Considering we're halfway through the season already and no NFL team has called, not likely.  I myself would like to see it happen, but the fact that several other NFL teams with QB injuries haven't even given Wentz a look, tells me this is probably the end of the line for Carson.
Sad way to go out for both Cousins and Wentz.  SKOL!
30 famous people you might not know were college athletes
Stacker
dug deep to find 30 celebrities who were previously college athletes. There are musicians, politicians, actors, writers, and reality TV stars. For some, an athletic career was a real, promising possibility that ultimately faded away due to injury or an alternate calling. Others scrapped their way onto a team and simply played for fun and the love of the sport. Read on to find out if your favorite actor, singer, or politician once sported a university jersey.
Gallery Credit: Sophia Crisafulli
North Dakota's Top 10 Most Dangerous Cities For 2023