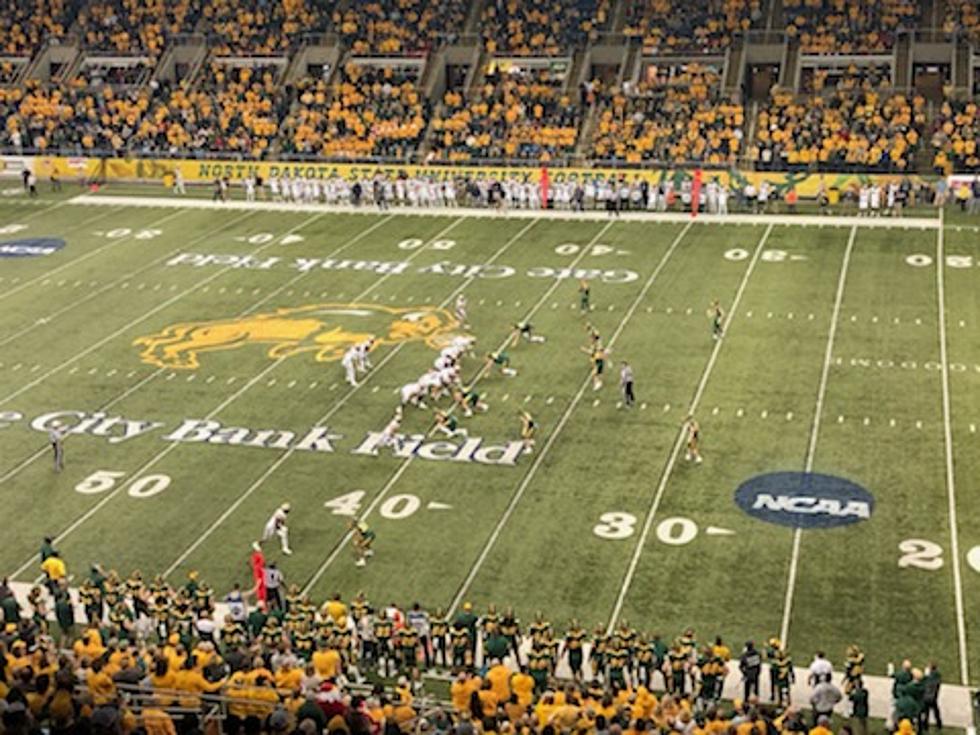 NDSU Switches Quarterback And Wins The Game
NDSU Bison Game Townsquare Media B-Fish
NDSU had an incredible home game win against Missouri State this past weekend. It was a true barnburner as some would say. NDSU is currently 7-0 on the season and has had some tough games this year. NDSU was struggling this past Saturday 10/23/21 against Missouri State. Quincy Patterson II started the game and in the second half they pulled him and put in Cam Miller.
NDSU won the game with Cam Miller throwing two touchdown passes and it was a great boost for the NDSU offense. Many people still think Cam Miller should start the game this weekend but others still have faith in Quincy Patterson II. I think Quincy was just having an off game, everyone has one or two a season. Both quarterbacks are great and hopefully we will continue to have a perfect record. NDSU is currently 1st in the Missouri Valley Conference.
Coach Entz was asked after the game yesterday who would be the starting quarterback next week against Indiana State and he said he's not going to have that conversation now. I wouldn't mind seeing both quarterbacks start and switch them out. Playing two quarterbacks makes it harder for other teams to defend. It gives your team a chance to run more trick plays. We will know soon enough who will be the starter for the game this weekend. Who would you like to see start the game? What do you think the score will be?
Cities With The Same Latitude As Bismarck
LOOK: 30 fascinating facts about sleep in the animal kingdom