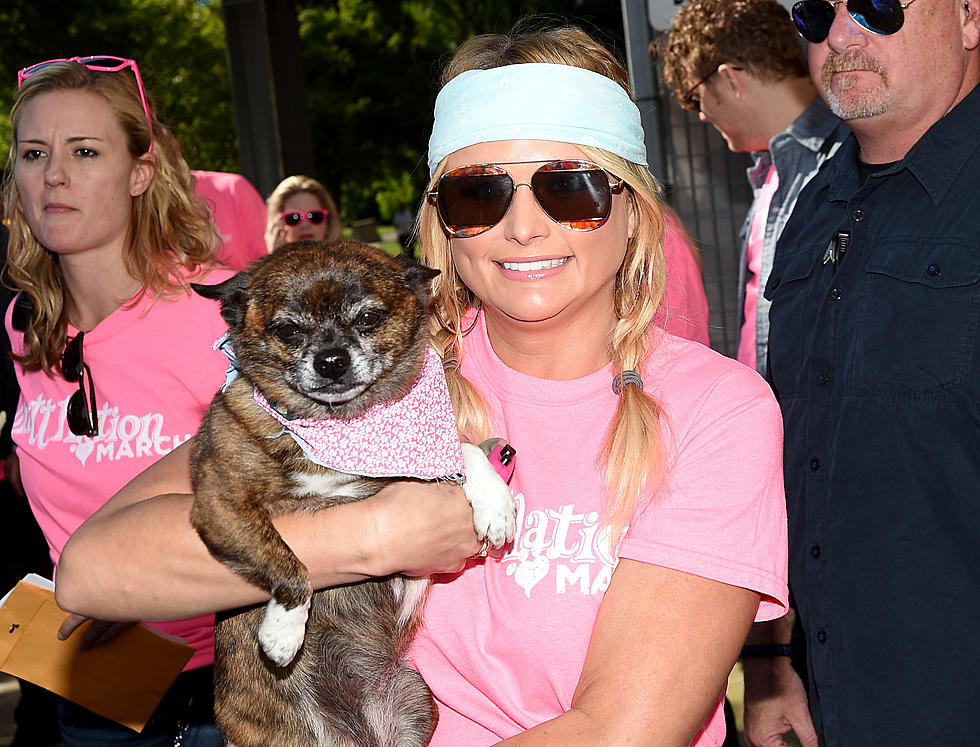 Miranda Lambert's First-Ever MuttNation March Brings Puppies (and Pink!) to CMA Fest 2017 [PICTURES]
Rick Diamond, Getty Images
Miranda Lambert, her boyfriend Anderson East, Lambert's mom Beverly and a host of two- and four-legged friends kicked off the 2017 CMA Music Festival with the MuttNation March in support of Lambert's MuttNation Foundation. Lambert, her puppy pals and their other supporters walked from Nissan Stadium in East Nashville, over the Cumberland River and all the way to downtown Nashville on Thursday (June 8) in support of the non-profit organization that Lambert founded to help rescue animals, animal shelters and pet adoption.
Lambert's first ever MuttNation March spotlighted the thousands of dogs who are currently in shelters across the U.S. and in need of good homes. The walk ended with the MuttNation Foundation Adoption Drive, in the heart of CMA Fest 2017.
"So many shelter pets need a home, so we are going to march to raise awareness," Lambert says. "Country music has the best fans in the world, and together we can help so many animals find amazing homes."
Country Stars and Their Pets
Readers can flip through the photo gallery above to see pictures from Lambert's MuttNation March. Attendees sported pink T-shirts and pink sunglasses, a carryover from Lambert's performance at Wednesday night's (June 7) 2017 CMT Music Awards. During the show, which took place at Nashville's Music City Center, the country star performed "Pink Sunglasses," an album cut from her The Weight of These Wings record.
During rehearsals for the 2017 CMT Music Awards on Tuesday (June 6), Lambert found herself stuck in at elevator at Nashville's Music City Center. The singer posted a photo to Instagram of herself and her fellow elevator prisoners — one of whom was sporting a pair of pink sunglasses. Fortunately, Lambert was prepared just in case they were stuck for a while: She had airplane bottles of Tito's vodka in her purse.
The 2017 CMA Music Festival is scheduled to run through Sunday (June 11) in Nashville.
See Miranda Lambert + More Country Stars Then and Now
How Well Do You REALLY Know Miranda Lambert?