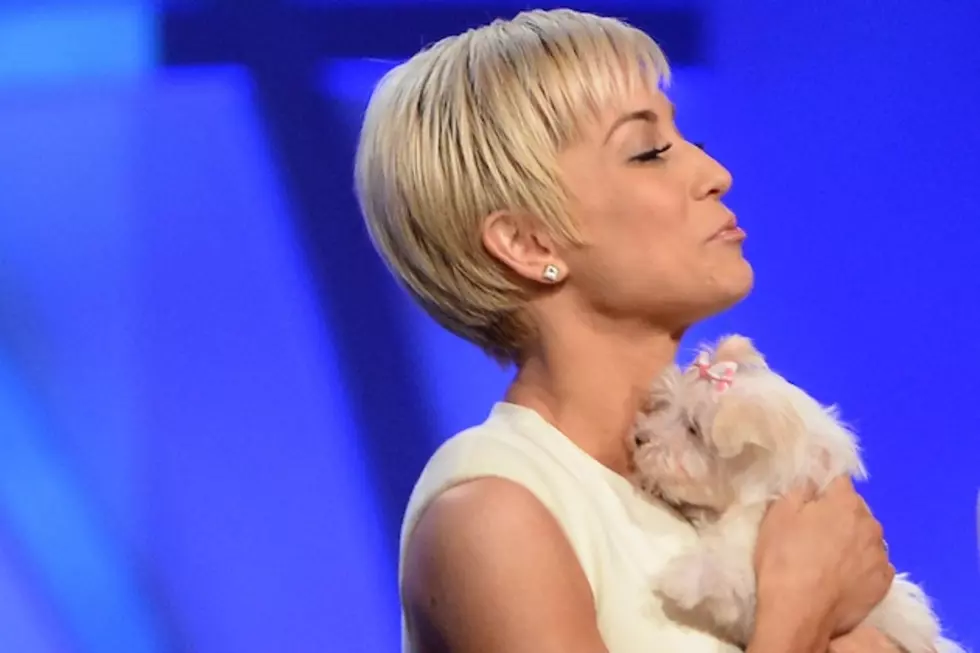 Kellie Pickler's Husband Surprises Her With New Puppy After 'Dancing With the Stars' Win
Jason Merritt, Getty Images
Kellie Pickler, the newest 'Dancing With the Stars' champion, not only received the coveted mirror ball trophy for her stellar performances throughout this season. She also got another memento -- a puppy.  
The puppy was an unexpected gift from her husband, Kyle Jacobs, after a stunning last performance on 'DWTS.'
"I got a little surprise after the show," Pickler told xfinityTV backstage after receiving a perfect 30 score. "We were sitting out there on the dance floor after everything was over and [Kyle] comes over and he's carrying this little bag and he opens it and there's this little Maltese in there and I was like, 'What's this?' And he's like, 'It's for you.' I was like 'Awww!'"
The 'Someone Somewhere Tonight' singer has been pining after one of these furry friends ever since she was helping out at a recent charity event. A Maltese puppy was being auctioned off, and Pickler was the one to take it onstage when the bidding began. "I was looking at my husband [in the audience], like, 'You better raise that paddle! I want this puppy!' And he DIDN'T!," she said.
For now, the couple has named the tiny puppy "Tango," which was one of the dances that she received a perfect score for. "It's not official!" Jacobs tells US Weekly. "But it's Tango for right now."
Even if the pup's name changes, you can be sure that Pickler will treasure both her momentos -- the trophy and the puppy -- for a very long time.