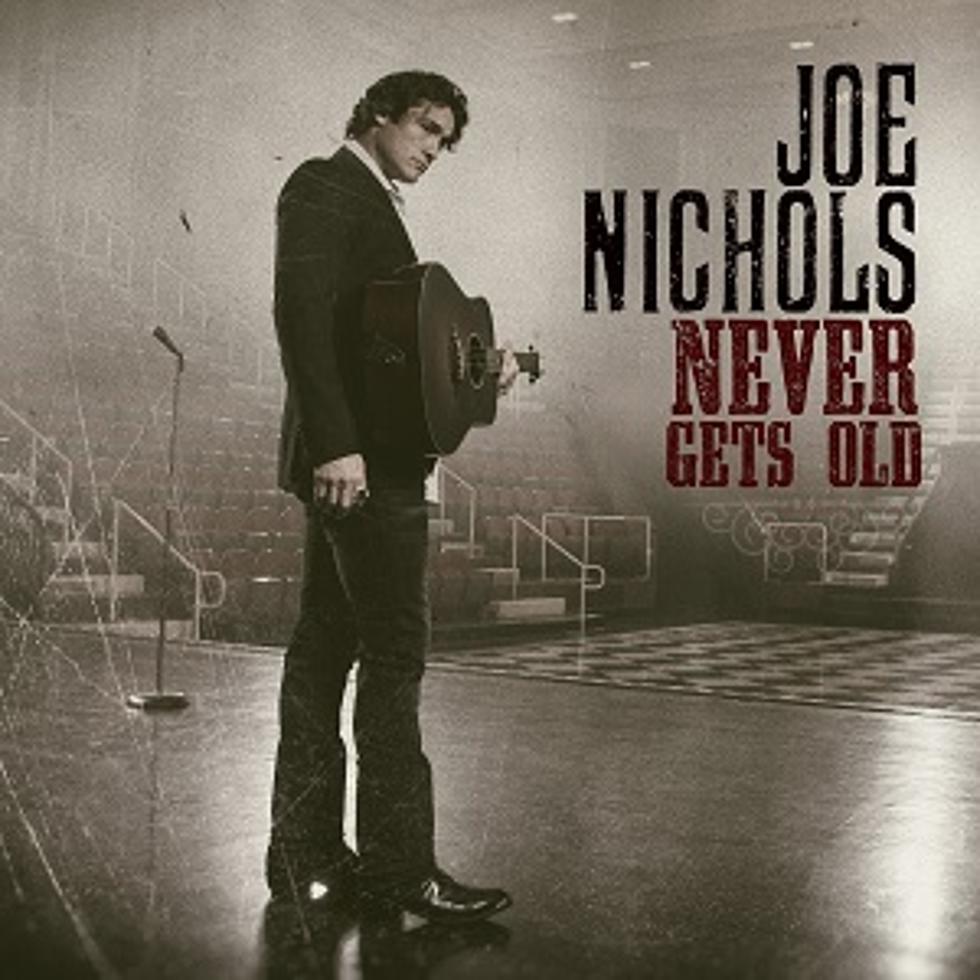 Joe Nichols to Release 'Never Gets Old' Album in July
BBR Music Group
A new Joe Nichols album is coming in late July: On Friday (June 23), the singer announced that his next project, Never Gets Old, is set for release on July 28, via BBR Music Group / Red Bow Records.
Featuring 12 tracks, Never Gets Old, a press release says, has a traditional, timeless country sound. Songwriters for the record include Chris Stapleton, Zach Crowell and Shane Minor; the disc's title track, Nichols' first single from the project, was written by Steve Moakler and Connie Harrington.
"I tried to round this album out with what my first album was like — traditional country, what got me started, what I love, what I'm passionate about," Nichols says. "I think it finished out well. I'm really proud of how country the label allowed me to be."
Never Gets Old concludes with a cover of Sir Mix-a-Lot's "Baby Got Back," featuring comedian Darren Knight; Nichols decided to include his country-shuffle take on the well-known song due to popular demand.
Joe Nichols, Never Gets Old Track Listing:
1. "Diamonds Make Babies"
2. "Girl in the Song"
3. "We All Carry Something"
4. "I'd Sing About You"
5. "Breathless"
6. "Tall Boys"
7. "Hostage"
8. "Never Gets Old"
9. "Billy Graham's Bible"
10. "So You're Saying"
11. "This Side of the River"
12. "Baby Got Back" (feat. Darren Knight)
More of 2017's New Country Albums