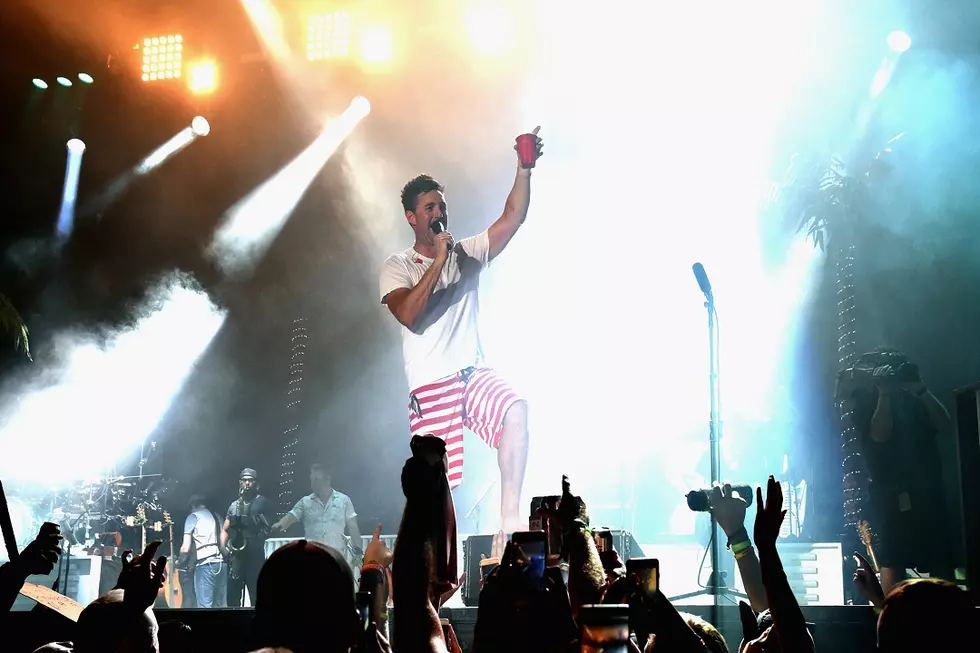 Jake Owen Going Acoustic for 2020 Down to the Tiki Tonk Tour
Rick Diamond, Getty Images
Jake Owen will embark on an acoustic tour in 2020. The country star's Down to the Tiki Tonk Tour will begin on Valentine's Day.
Owen's 2020 Down to the Tiki Tonk Tour includes eight stops, beginning in Des Moines, Iowa on Feb. 14, and concluding on March 15 in Mobile, Ala. A complete list of stops is below. Larry Fleet will be Owen's special guest throughout the trek.
"Sitting on a barstool, just playing a guitar and singing songs, is how I first started making music and is what first led me to fall in love with performing. Over the years, I've been lucky enough to have the venues get bigger, and to play for larger crowds on major headlining tours, but when I sat down to think about what was important to me this upcoming year, I really wanted the opportunity to go back to the beginning of it all," Owen says in a press release. "For me, it was that intimate connection with fans and the ability to really engage on a more personal level … it just takes me back to the real roots of where and why you started doing this in the first place.
"The strength of the songwriting and the magic of how that translates into a room with just a guitar and a song," he adds. "I really can't wait to play these rooms."
Tickets for Owen's 2020 Down to the Tiki Tonk Tour, which is a play on both the singer's beachy persona and the name of his recent No. 1 single "Down to the Honky Tonk," will go on sale on Dec. 13. Full ticketing details are available at JakeOwen.net.
Jake Owen, 2020 Down to the Tiki Tonk Tour Dates:
Feb. 14 - Des Moines, Iowa @ Hoyt Sherman Place
Feb. 15 - West Lafayette, Ind. @ Elliott Hall of Music, Purdue University
Feb. 27 - Green Bay, Wisc. @ Meyer Theatre
Feb. 28 - Cedar Rapids, Iowa @ Paramount Theatre
March 6 - Lancaster, Pa. @ American Music Theater
March 7 - Wilkes-Barre, Pa. @ The F.M. Kirby Center for the Performing Arts
March 14 - Augusta, Ga. @ Miller Theater - Brian J. Marks Hall
March 15 - Mobile, Ala. @ Saenger Theater
Who Else Is Going on Tour in 2020?