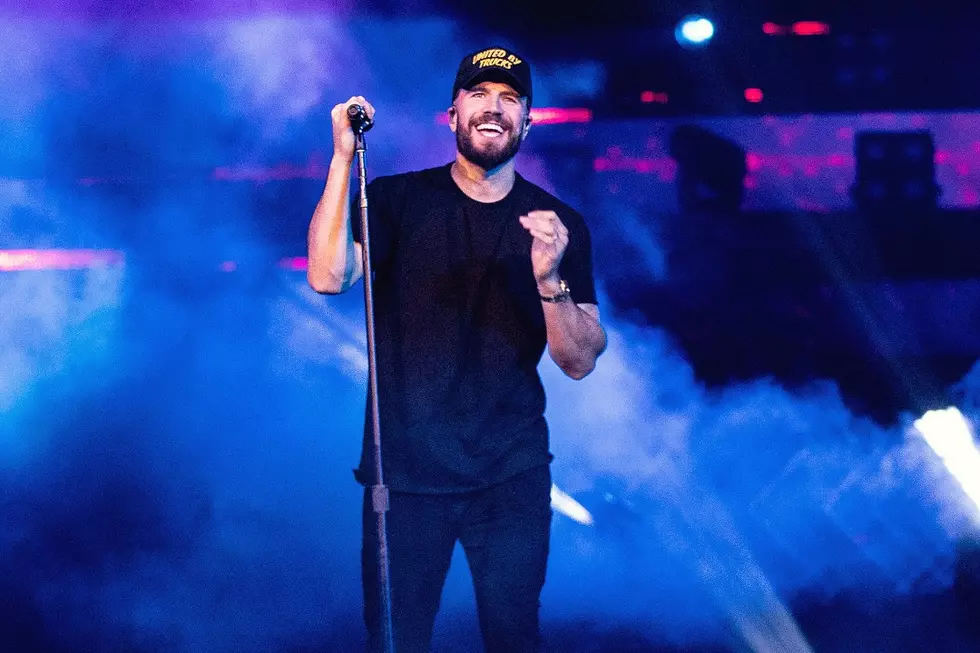 Sam Hunt Says One 'Outskirts' Lyric Was Inspired By a Fight About Baby Names
Rich Fury, Getty Images
Sam Hunt digs into heartbreak in his new song, "Outskirts," despite the fact that he hasn't had too much personal experience to draw from with the topic in recent months. Though the singer and his wife, Hannah Lee Fowler, have had their fair share of public ups and downs over the years, they reconciled surrounding the spring 2022 birth of their daughter Lucy, and since then, the family of three have enjoyed a relatively private -- and from the looks of things, peaceful -- life together, with Hunt only sharing brief glimpses into their day-to-day.
While domestic bliss is a good thing for Hunt's personal life, he admits it poses some creative challenges. Speaking to Kelleigh Bannen in an appearance on Today's Country Radio on Apple Music, the singer explains that it's easier for him to write music about life's lows than about its highs.
"If I was content and happy and all's going well, I'm not necessarily inspired to grab a guitar and write a song," he reflects. "So that was tricky for a little while."
Instead, "Outskirts" imagines the road not traveled, posing the question of what might have happened had Hunt and Fowler never reconnected, or if they'd followed through on the divorce Fowler filed during her pregnancy.
"I'm pretty independent. I'm good with being on my own. If I didn't feel like I had met the person for me to spend my life with and that God had a plan for myself and her, I would've easily continued on solo," he goes on to say. "I pretty much wrote from the perspective of the other guy."
The song's lyrics tell the story of a single guy who tries hard to keep busy in the city, in hopes of keeping his mind off the relationship he lost. But whenever he's on the outskirts of town, he can't help but reminisce about the woman he loved, and where they might be today if the relationship hadn't ended. In one line, he imagines them making plans to add an addition to their house, watching the construction get start "while you're shootin' all my baby names down."
That last line came from a real-life argument between him and his wife while she was pregnant with their daughter, Hunt says.
"That was a line that definitely came from my experience having a child between when we started the song and when we put it out," he acknowledges. "All my names were shot down pretty quickly. It turned into this rivalry. I thought, 'Are you just dead set against me coming up with this name?'"
"Outskirts" lends its name to Hunt's next headlining tour, the Summer on the Outskirts Tour, which kicks off in July. Brett Young and Lily Rose will join Hunt on the bill.
A Timeline of Sam Hunt's Relationship With Hannah Lee Fowler
Sam Hunt and Hannah Lee Fowler have called it quits after almost five years of marriage.