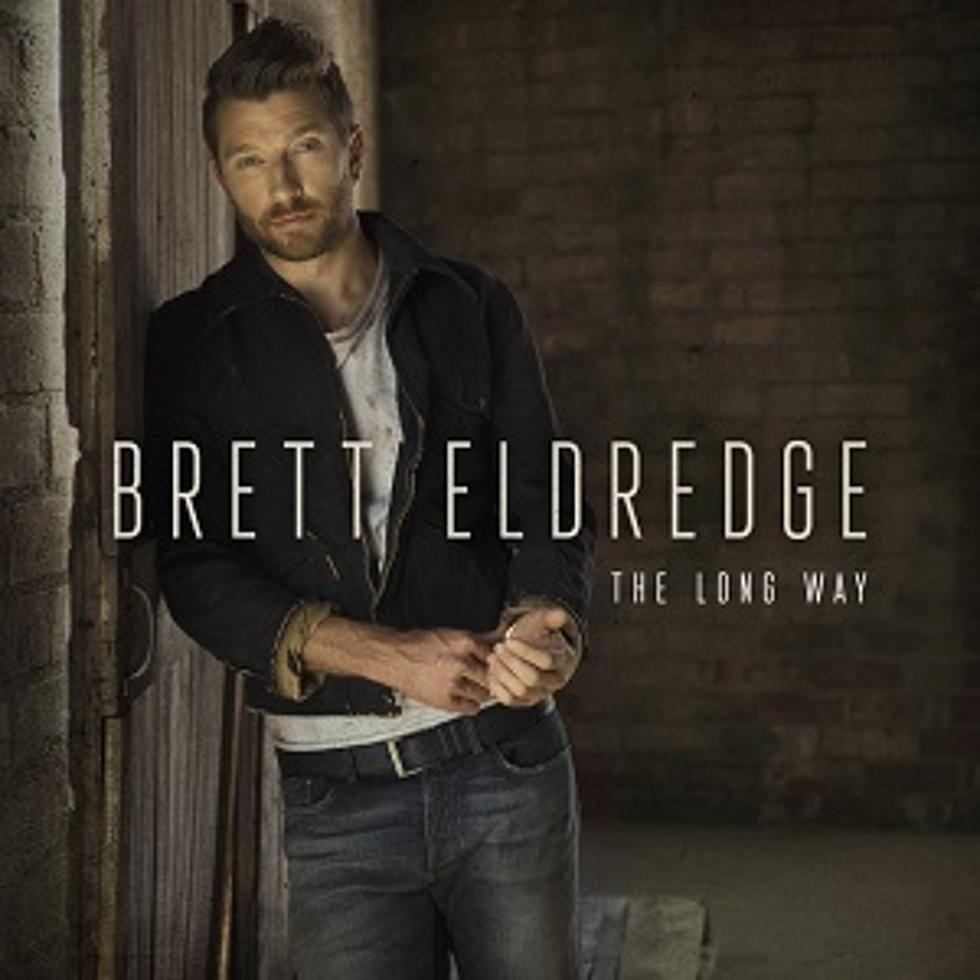 Brett Eldredge Shares 'The Long Way' as Next Single [LISTEN]
Atlantic
"The Long Way," Eldredge says in a press release, "is a look into what I want to find in love." The mid-tempo track finds the singer urging a love interest "Take me the long way around your town ... I want your red-blushing stories / Your faults and your glories / That made you who you are right now."
"It's about getting to know somebody more than just on the surface, getting to know somebody deep down to their core. It's more than just taking the long way around their town, it's through their imagination. It's them telling you everything about where they came from. You want to know every single detail -- where they wrecked their bike the first time, where their parents fell in love, the lot where the car they drove in high school is sitting," Eldredge says. "I think this song says don't be afraid to have that conversation, don't be afraid to get to know that person."
"The Long Way" will be officially going for adds at country radio beginning on Aug. 21. Eldredge will perform the song on Monday night (Aug. 7) on The Tonight Show Starring Jimmy Fallon.
Eldredge released his third studio album, Brett Eldredge, on Friday (Aug. 4).
Listen to Brett Eldredge's "The Long Way"
See Brett Eldredge's Best Instagram Shots