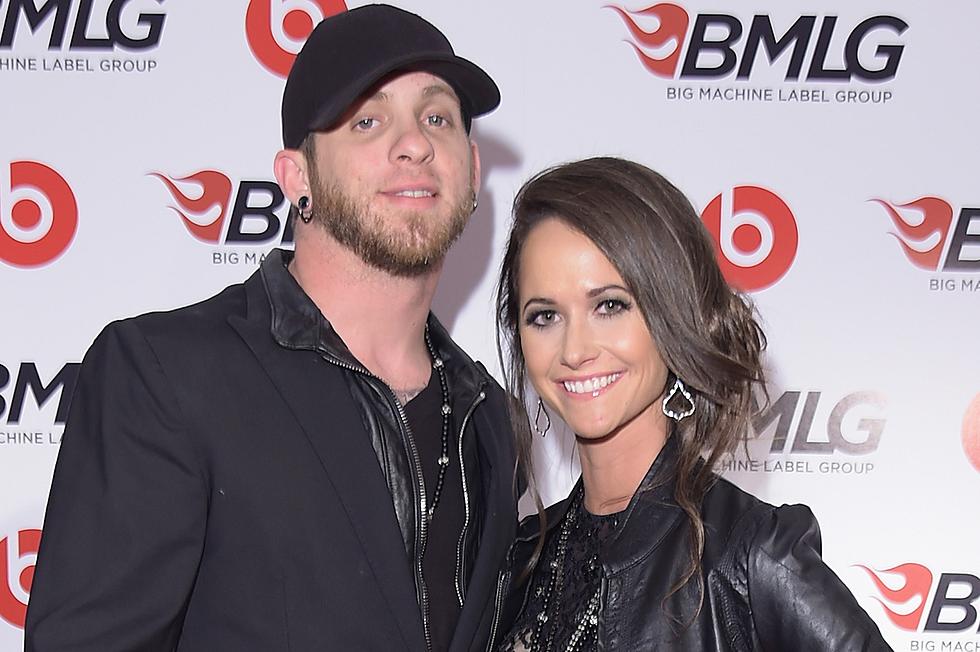 Brantley Gilbert, Wife Amber Have a Baby on the Way!
Michael Loccisano, Getty Images
Brantley Gilbert and his wife Amber have something very exciting to share: They're expecting a baby! The couple announced the news on Tuesday (May 16), in a People magazine story, and revealed that they struggled to conceive.
Gilbert and his wife, People reports, have been trying to have a child since they got married in June of 2015. They were considering in vitro fertilization, as two different fertility specialists told them "it would be close to a miracle if it happened without IVF," Gilbert says; however, Ambert was hesitant about the process.
"I'm not much of a quitter," Gilbert says, "but I was really frustrated."
However, when Gilbert was on tour in February, Amber surprised him with three positive pregnancy tests. Gilbert remembers "star[ing] at it for at least two minutes without saying anything because I was literally in shock."
"We'd been told it was just not in the cards," he adds, "and I'm staring at this answer to many, many, many prayers."
Country Music's Cutest Baby Bumps
Amber is Gilbert's hometown sweetheart, and the inspiration behind many of his songs. The couple dated but broke up because Gilbert was, in his own words, "acting like an idiot."
"We've had such a hard time keeping [Amber's pregnancy] a secret," Gilbert says in a press release. "But the doctors wanted us to wait past the first trimester. So here we are."
The couple's first baby is due on Nov. 17. They'll find out the child's sex in late May or early June.
"I'm not an emotional guy, but this has got me crying like a baby," Gilbert says. "I'm pretty good around other folks now, but when I'm by myself, if I look at one of the pictures from the doctor's office, I lose a few tears."
What Terrifies Brantley Gilbert? Having a Daughter